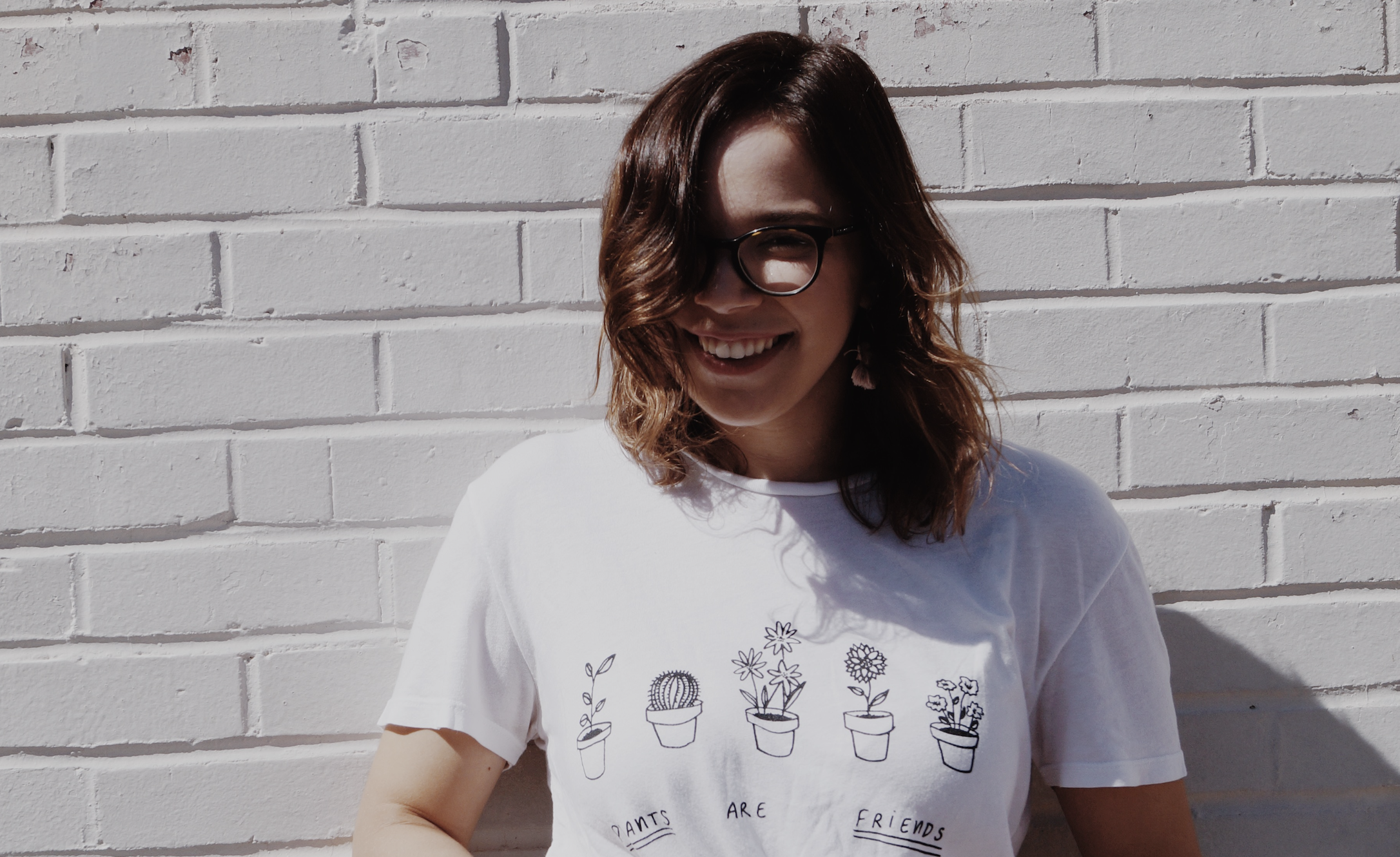 Alyson Skelton is a student at Belmont University and earned her SMM Certification at the end of the fall 2019 semester.  Alyson's website, Simply Sustainable Life, promotes sustainable change.  She states, "[It] is an online destination for anyone looking to live more intentionally & responsibly. This is a place where any change; big or small is celebrated! By  finding simple ways to adapt to the needs of the world we can go out and live the empowered life we were created for!"
When reflecting on her course experience in the creation of her website, social media channels, and email campaign, Alyson states, "This is the most applicable and practical course I have taken thus far. I highly recommend it to every Marketing major! I took this course the fall semester of my junior year. In the beginning, I considered myself pretty knowledgeable about social media and influencer culture, but I did not have the data or credentials to back it up. Taking this course helped me to understand social media trends on a much deeper level and also helped boost my resume. Consequently, I was able to land a Marketing and Sales internship with a non-profit accessory brand in Brooklyn. And now, after taking this course, I feel well equipped to help the company with social media strategies and provide them with necessary insight.
The Social Media Marketing course has helped define my time spent at my university. This is the most practical course I have ever taken. Learning how to utilize WordPress, MailChimp and Google Analytics will definitely lend a helping hand in securing more internships and jobs in the future. And, having the social media magnet certification definitely gives me an edge. The tools and platforms I was introduced to in this course have taught me so much about the marketing world and myself. My professor's opening remarks the first day of class was that some of us would come to hate this and some would come to love it. I can confidently say I fall within the latter group, I never expected blogging to become a creative outlet for me, but it has! Overall, The Social Media Magnet as helped give me direction, experience, and a greater sense of self."
Thank you Alyson for your kind and open remarks regarding the class and your SMM Certification. We can't wait to see where your new internship and passion for your new journey will take you!
If you are a college professor or student just becoming familiar with The Social Media Magnet, please watch our 28-Minute Webinar explaining how we teach college students to create and run inbound social media campaigns.  If you are interested in considering The Social Media Magnet for your university, we have a Professor Preview function that will allow you to see and work with some of the content that students like your students will use.  If you are already in preview, which many of you are, and you are ready to commit to using our curriculum in your next semester's class, then fill out our Commitment Form to get on-boarded and prepped for your next class.  Or if you just have some general questions, feel free to Contact Us.  We would love to assist you however possible.