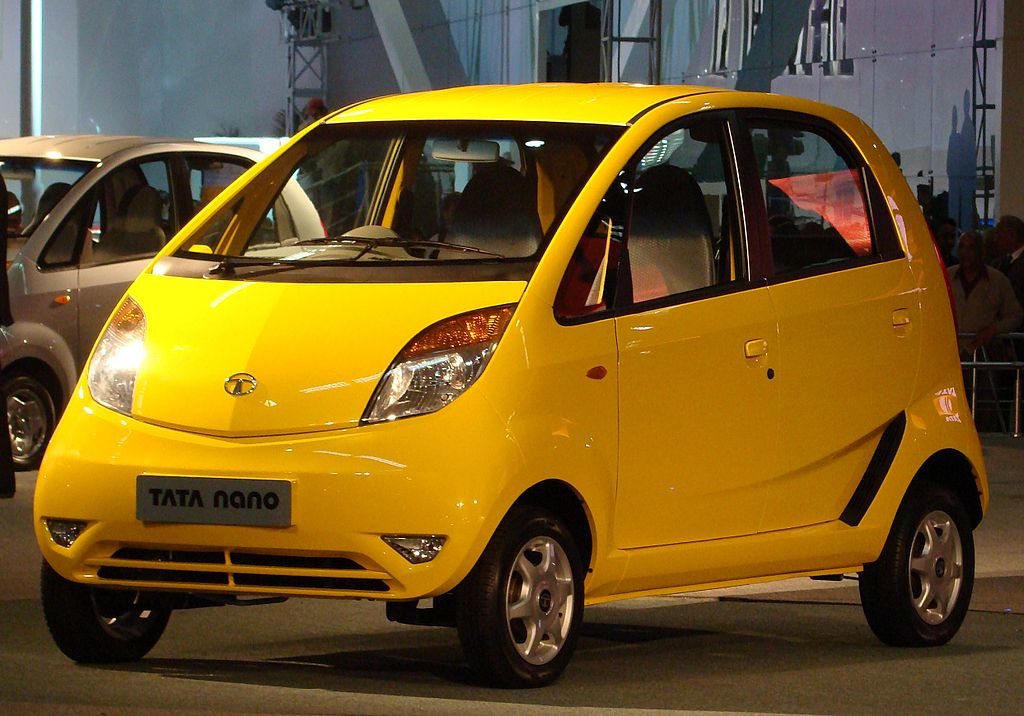 Blue ocean strategy is a marketing strategy that focuses on creating an uncontested market space to thrive in, a wide-open blue ocean, instead of trying to compete in an existing market space where the market is crowded with cutthroat competition, a bloody red ocean. In a blue ocean, new demand is created by simultaneously pursuing differentiation and low-cost, something that is possible by the idea that market boundaries and industry structure have the capability to be restructured.
When Tata Motors released the Tata Nano, pictured above, it was highly regarded as the next "people's car". However, due to several strategic missteps, Tata Motors failed to create a blue ocean which resulted in the ultimate flop of the Tata Nano. To learn more about how Tata Motors failed in creating a blue ocean, click here.
Here at The Social Media Magnet, our theory supports and aligns with the idea of blue ocean strategy through our approach to inbound marketing. For example, the priority of social media in consumer acquisition is to become a content leader and that occurs in inbound marketing by creating content that is something consumers want to engage with, and then finding ways to acquire those consumers through social media, emails, and solid SEO.
In order to create content that people will desire to engage with, and have it easily found, we encourage our students to find their blue oceans. Instead of trying to create content that battles with the current content leader in an area, it is much easier to find the uncontested market space, automatically become the content leader in that new space, and just focus on pulling people in. This can further be represented by our theoretical model of The Social Media Magnet that is pictured below.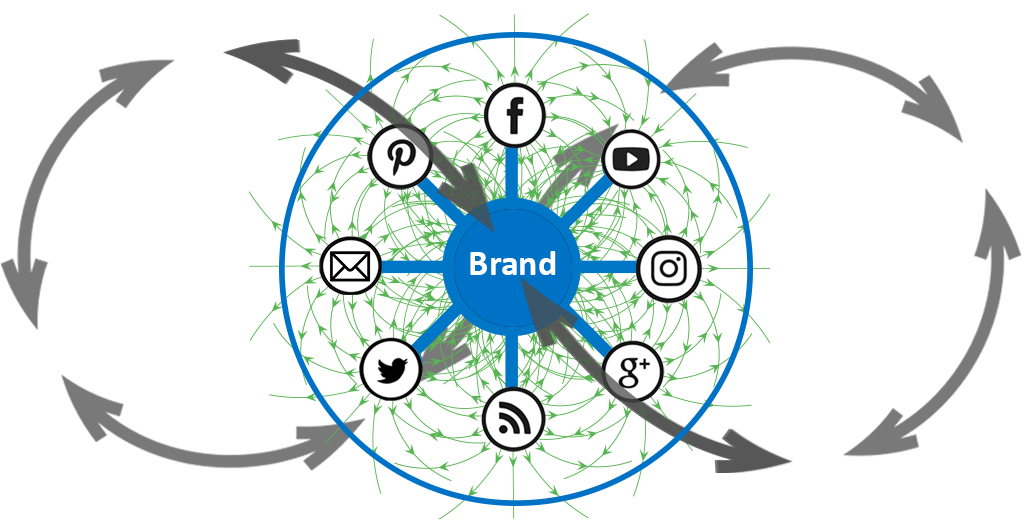 In this model, the infinity loop represents all customers in a market segment and the outer blue circle that encompasses a brand and all of its means of acquisition, referred to as the message magnet, are the audience members that are actually seeing and engaging with the brand.
In a blue ocean model, the message magnet is going to encompass most of the infinity loop since no one else is competing in that same market for the audience's attention. As the message magnet expands to encompass most of the infinity loop, this visually represents the effect that occurs when someone becomes a content leader because they are then able to capture most of the audience in that market.
In Tata Motors' case, their strategic missteps led them to not only no longer be able to acquire customers, but also to no longer be able to retain customers, which was the ultimate cause of the Tata Nano failure. This scenario would be represented in our theory model as a misalignment of the message magnet, which can be seen below: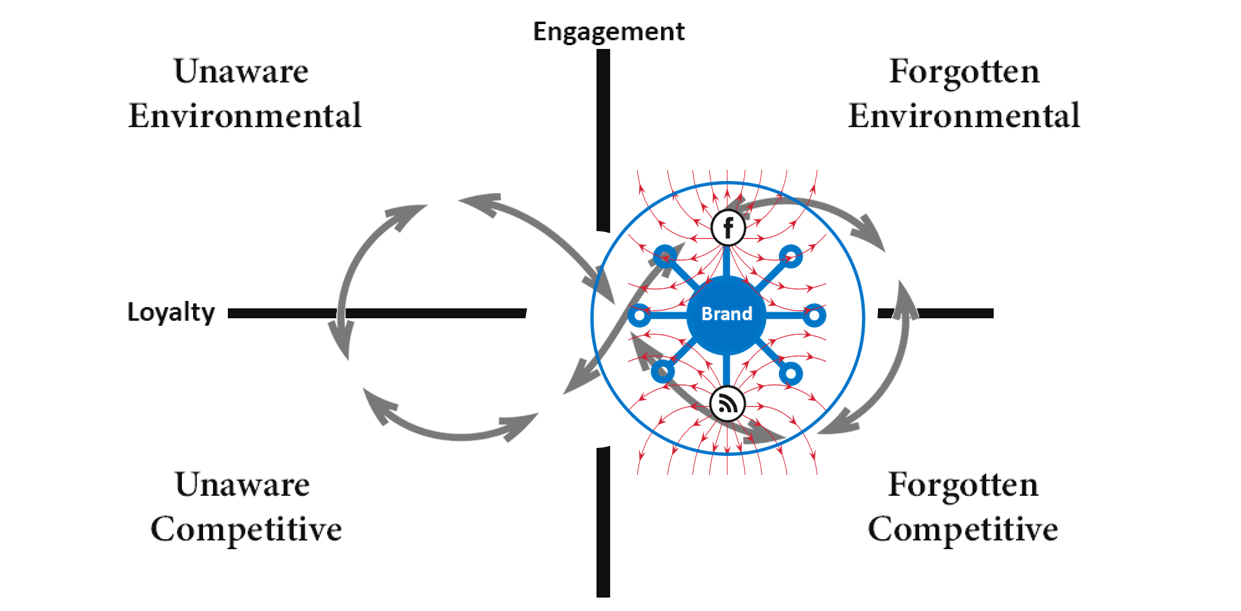 In this model, the message magnet has been moved off center due to environmental forces and a misunderstanding of their audience's desire, which has resulted in their messaging connecting with hardly anyone in the target audience.
If you would like to learn more about our Social Media Magnet theory and our brand axis model, we have a free white paper you can request that goes into the full details of our theory. That white paper may be requested here. If you are a professor interested in implementing The Social Media Magnet courseware and live practicum into your classroom, we invite you to check out our Professor Overview page where you can learn more about us and about the next steps.