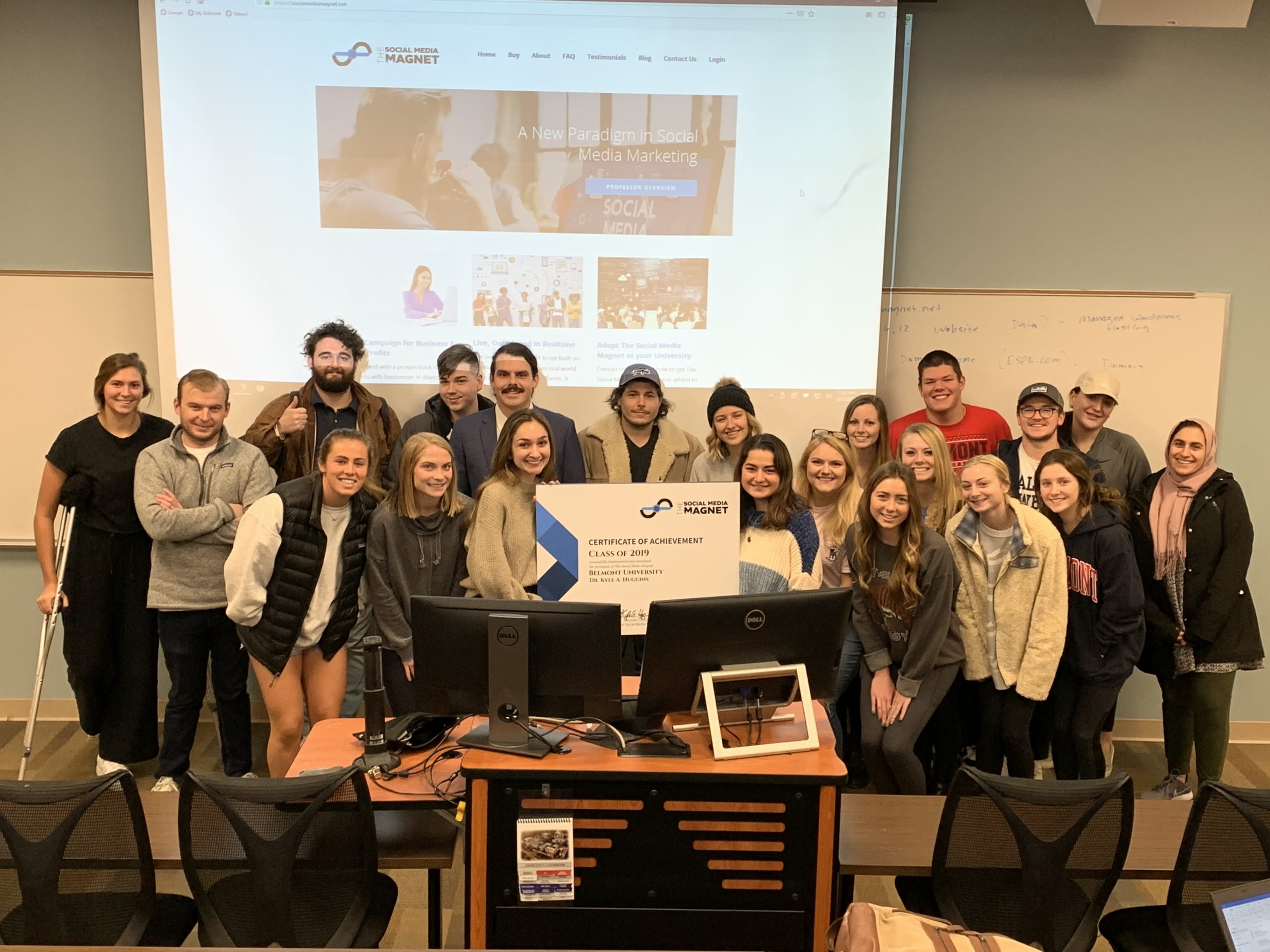 Over the past few weeks, many schools around the country have celebrated Certification Day with their marketing and communication students.  Students earned their Social Media Magnet Certification and placed their practicum experience and their new certifications on their LinkedIn profiles.  It's a great way to end the semester.  They collectively did a great job building their own websites, running their own social media channels, and building loyalty and retention through their email marketing campaigns.  They learned how to share their new credentials with their LinkedIn followers and here is what some of them had to say:
"The Social Media Magnet course allowed me to build a comprehensive campaign based on my own interests, from brand concept to daily content management. Unlike most academic projects, my campaign was out in the real world, giving me a unique opportunity to put the quality of my content up to the test." – Marissa, Belmont University

"The Social Media Magnet is a great tool for beginner social media marketing students. I went into this class with very basic knowledge of social media marketing, and now I feel comfortable using WordPress to create blogs, and using social media and email to drive traffic to a website." – Kelsey, Penn State University
"It was a great experience learning how to create a website and manage a brand campaign. I learned a great deal about building a brand and marketing it through social media to gain viewers. I learned how to create and post relevant content and which channels were most effective for sending messages to my audience." – Blake, James Madison University
"10/10. Would recommend to any Marketing or Communication major!" – Matt, Methodist University

This is just a few of the many comments that we have received from students regarding the course and Certification Day.  We are thrilled with our students' response and skill sets that they have built in this class.  Congratulations Fall Class of 2019!  You did a great job.  It was a real pleasure to work with your through your certification process.
If you are a college professor and are just becoming familiar with what we do at The Social Media Magnet, check our professor overview with highlights of our features and benefits.  If you are interested in considering The Social Media Magnet for your university, we have a professor preview function that will allow you to see and work with some of the content.  If you are already in preview, which many of you are, and you are ready to commit to using our curriculum in your next semester's class, then fill out our Commitment Form to get on-boarded and prepped for your next class.  Or if you just have some general questions, feel free to contact us.  We would love to assist you however possible.