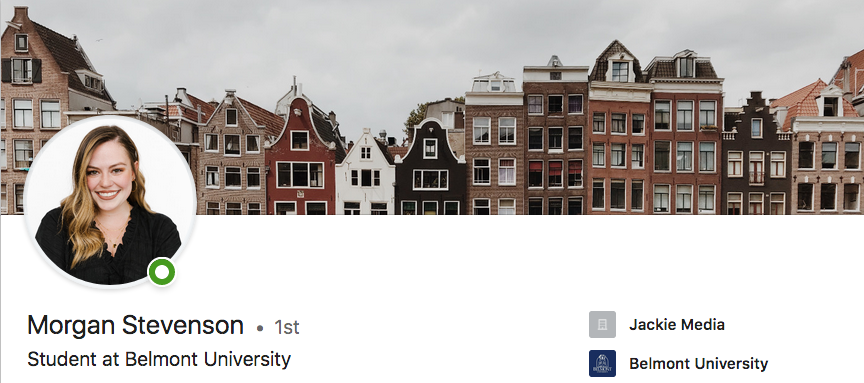 SOCIAL MEDIA MAGNET CERTIFICATION: 
Around this time last year, we were able to commence our Social Media Magnet Certification Program for students of excellence who have completed our courseware and your class.
This allows students of excellence who have completed The Social Media Magnet course to be rewarded for their efforts.  We have teamed up with a first-class credentialing service to provide your students an official online certificate and badge that your students can print out to frame, proudly display online, and will be able to include on their LinkedIn profile. When students add the certificate to LinkedIn, future employers researching their LinkedIn profile will be able to view your student's credential and will have access to an evidentiary portfolio section by clicking on the "See credential" link, as demonstrated below.

When employers click on the "See credential" URL within LinkedIn, they will be taken to a visual display of your student's certificate (shown at the top of the page), and will be presented the "Evidence" section.  As shown below, your student can add pictures and documents to serve as "Evidence" for their online portfolio of work within the certification course.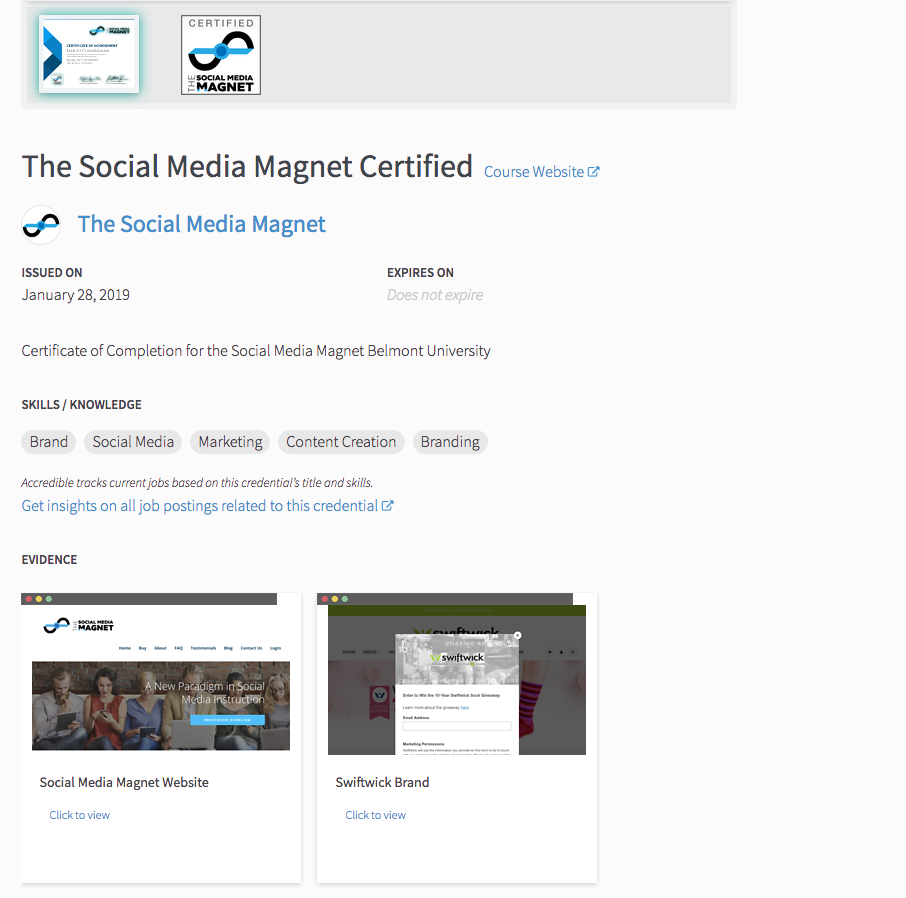 As professors, at the end of the course you will be able to personally issue these certifications to your passing students by logging into our Social Media Magnet platform to award the certification.  Previous students are remarking at how proud they are of the certifications and that employers are taking notice.  See live examples for Josh Snyder or Morgan Stevenson. Morgan also gave a student testimonial last year about the impact the certification had on her job interviews.  Read her story here.  Additionally, once the students have accepted and registered their certifications, there is a link in the back of the credential that connects them to jobs within the skills/knowledge keywords attached to their certification.  We are beyond excited to be sharing this certification program with both our professors and students.  This is our way of acknowledging your student's career development and achievement, while giving you, the professor, the opportunity to present their award.  Thanks to all of you for being a part of our Social Media Magnet family!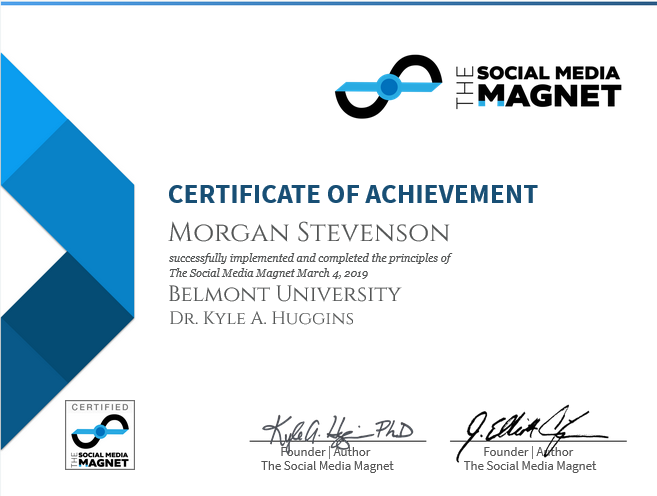 If you are a college professor curious about joining The Social Media Magnet family, check our professor overview with highlights of our features and benefits.  If you would be interested in considering The Social Media Magnet for your university, we have a professor preview function that would allow you to see and work with some of the content.  Within the professor preview, we have a complete list of instructor's resources available when you adopt the course.  If you are interested in our theory, then read our abstract and request our white paper.  Or if you just have some general questions, feel free to contact us.  We would love to assist you however possible.