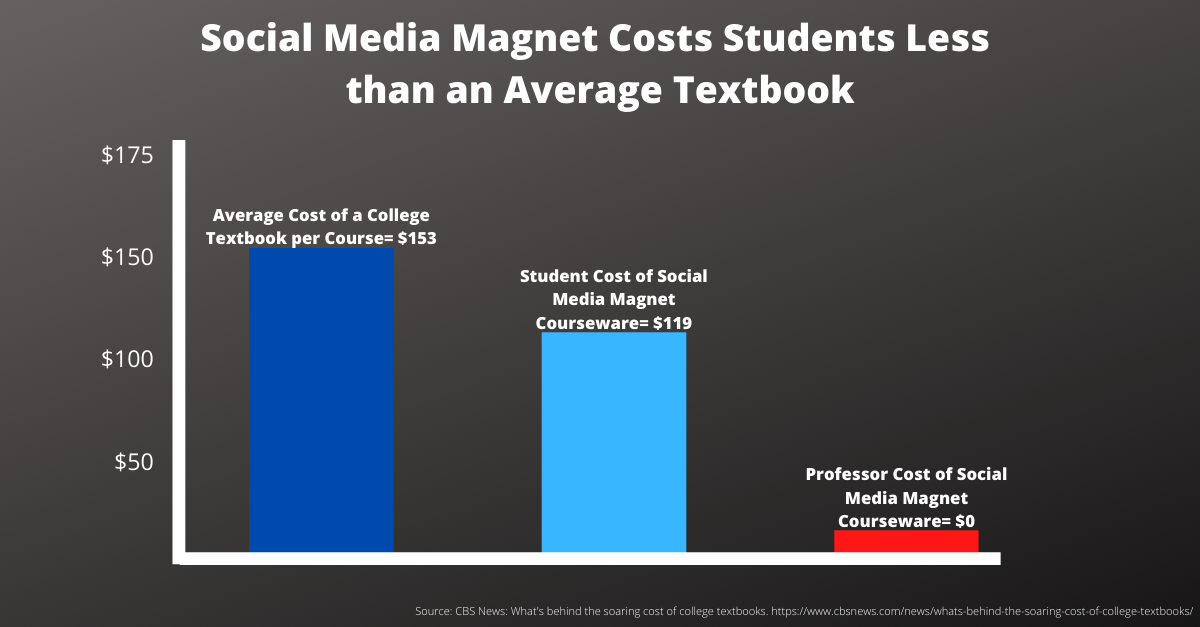 The Social Media Magnet has experienced great success over the past several years as we have grown. While we continue to amplify our growth and success, we are excited to be able to offer students not only a better value, but also a better price. Beginning for the fall 2020 semester, the cost of our online textbook will decrease from $189 to $119. While the cost is decreasing for students, the price is remaining the same for professors- at nothing!
 As a professor, the cost to implement The Social Media Magnet in your class is nothing, and the cost for your students will simply be the $119 + their lab fee that will cover the live practicum. This will allow you to have full access to our resources and your students a multi-year license to our courseware as well as a hosted website on a customized URL that they can choose to continue after the class is over.
If you are interested in previewing these materials and the curriculum before committing, enter into Professor Preview to view these for yourself. Or, if you are ready, go ahead and commit yourself to implementing Social Media Magnet in the Fall by filling out our Commitment Form.
We are extremely excited about being able to offer your students a better price and value for our course, making it more accessible to all. Please contact us with any questions.