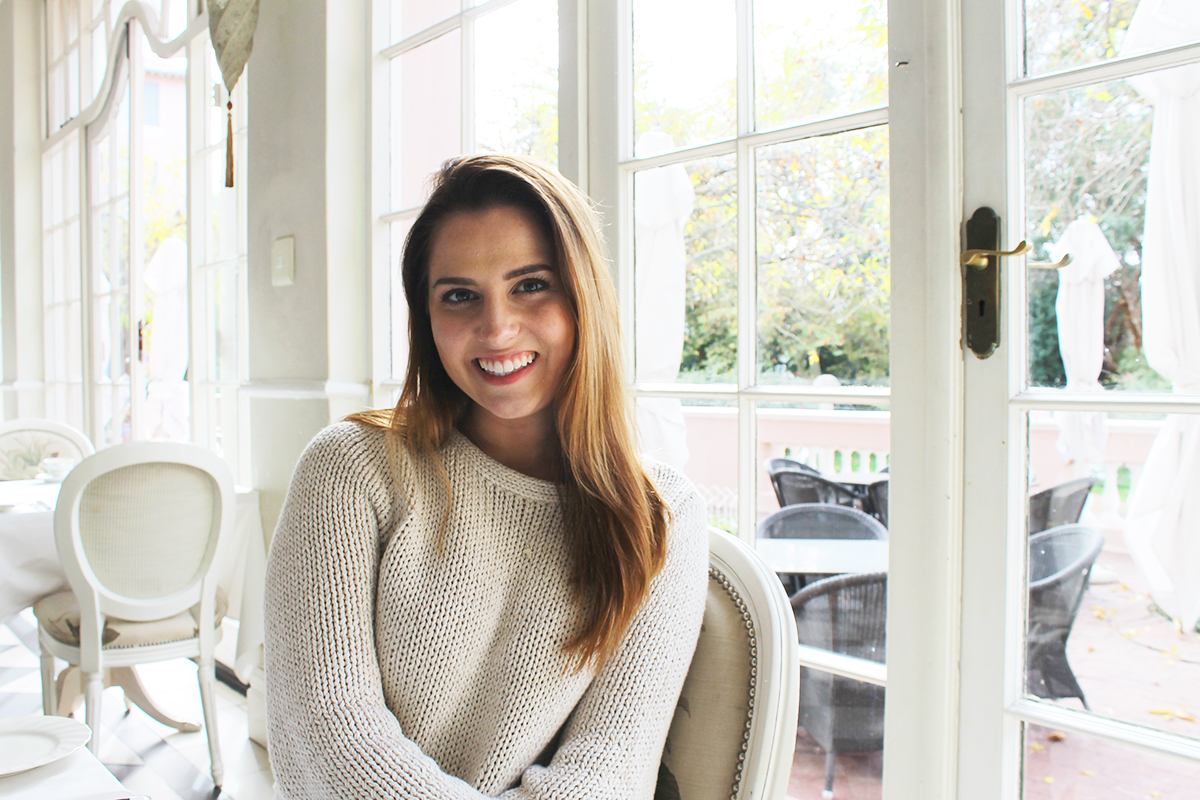 Margaret was a Social Media Magnet student in the fall of 2017. In the Social Media Magnet course, students are allowed to select any topic that is important to them. It is specifically asked of them to choose something they want to engage in for the whole semester, but NOT to run a project about their work or in conjunction with an internship.  These work type of projects NEVER succeed because the students feel they can never get away from work.  They burn out very quickly in these types of domains.  Margaret listened and chose to do her campaign on beauty tricks and makeup tips, something that interests her greatly.  She named the project "Beauty Trickster."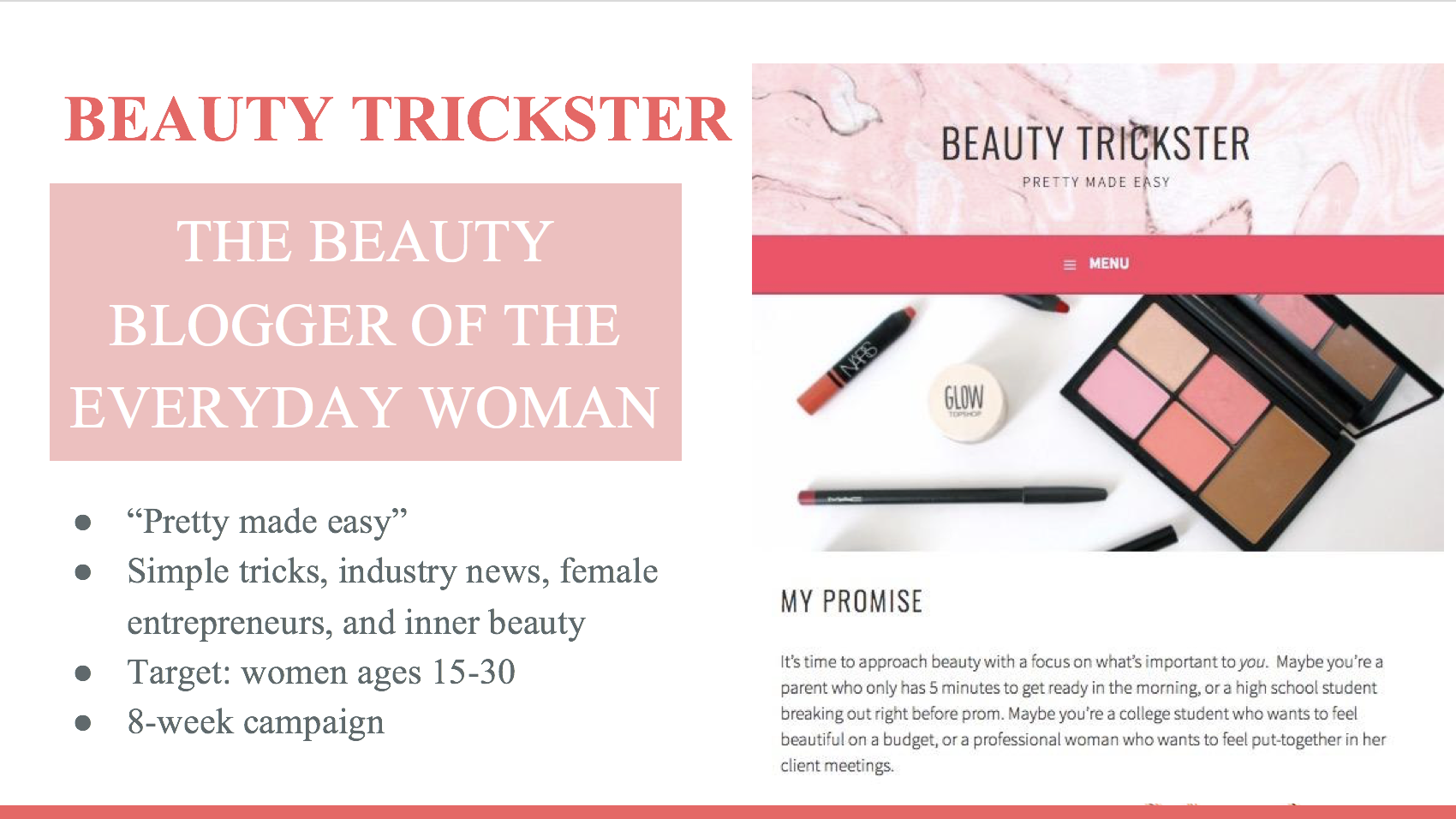 As you can see from the information above, she targeted women from ages 15-30 with the brand promise to approach beauty with a focus on what's important to her target market.  She wanted it to give advice that real women would use in their daily life, but also included a feature that included news articles about female entrepreneurs in the beauty industry.
Using her WordPress blog as the hub of the campaign, Margaret managed the 8-week campaign to a Top 5 placement in the class.  Using her spokes (communication channels, including Instagram, Twitter, and Facebook) to direct traffic back to the hub (her website), she accumulated over 2,000 views, 1,100 visitors, and 75 email followers.  In her final report, Margaret noted her class takeaways as:
You have to be social on social media.
Learn how to use content creation and content curation.
Consistency across all channels is vital, but duplication can be damaging.
You must adapt your message to fit each social media platform.
A consumer's perception about you is their reality.
I should hire a photographer.
If you would like to gain more knowledge of The Social Media Magnet's theory on the hub and spoke inbound marketing model, request our free white paper here. If you are interested in helping your marketing students learn more about how to build a successful inbound marketing campaign, then check out our Professor Overview page to learn more about how to do so.