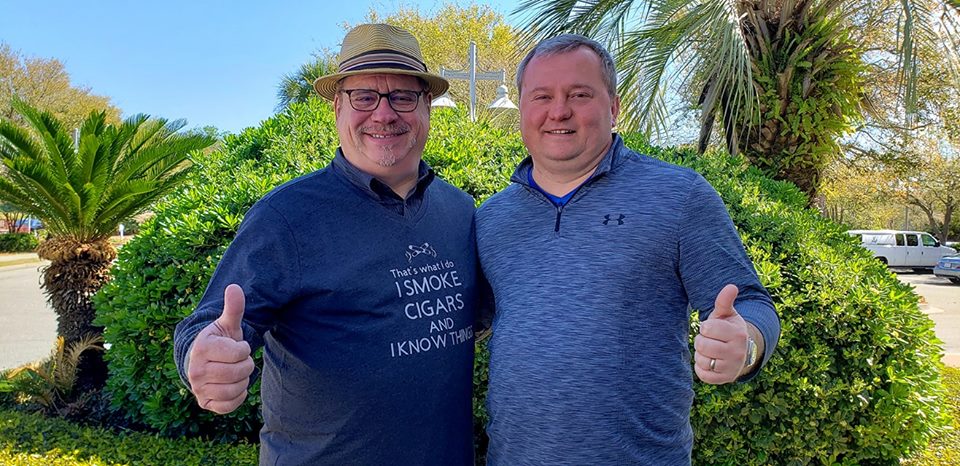 The Association for Marketing Theory and Practice (AMTP) had their annual conference this past week in Charleston, South Carolina. For many years now, Elliott Cunningham and I have been working on our textbook and series of academic works around our theory called The Social Media Magnet.  After completing the full text last year, this was our first chance to present our theory in front of a host of marketing academics that have an interest in the intersection of marketing theory and practice.  Elliott serves as the practice and I round out the theory.  We make a great team.  We have both learned so much from each other and our respective fields, that when we combine our efforts, we both feel strongly that we have a fantastic product that has the potential to shape academic learning in a digital field for many years to come.  The response to our theory, coursework, and practicum this past week has really been amazing, and very humbling.  I have believed in my heart for a long time that we were working towards a paradigm shift in how we teach marketing, but after the response from this week's conference participants, we are very excited about the future of marketing education. 
I wanted to highlight a little bit of our trip because it was truly a fantastic experience and wonderful conference.  Jim Randall and his wife, Cindy, did a fantastic job in putting the conference together, especially after the conference chair, Rick Mathisen, their close friend and colleague, unexpectedly passed away in January.  There was a nice moment of silence for Rick at the conference as friends and colleagues remembered him and his service to the community.  It was a touching and sincere moment for the conference attendees.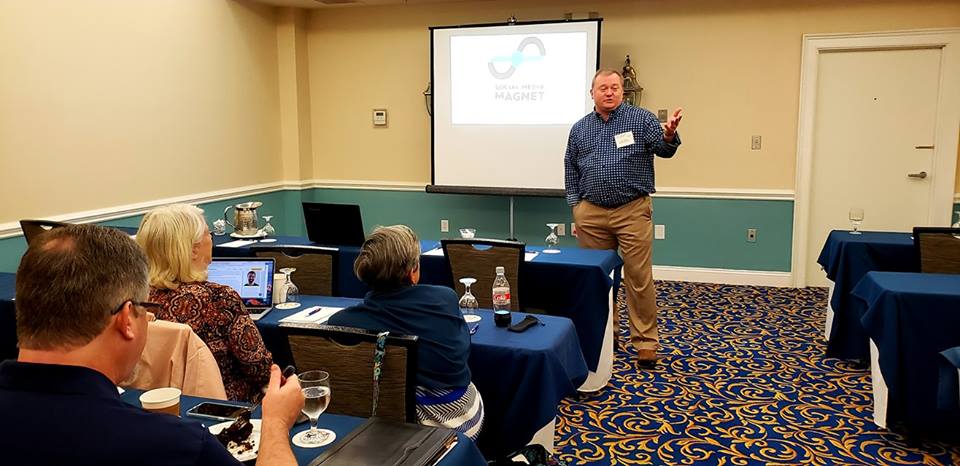 As for the conference, Elliott and I took our wives to join us and we all flew in on Wednesday afternoon.  We were able to spend a little time in old Charleston where we visited the downtown market and all bought souvenirs for our families.  We attended a conference reception that evening and then rested up for our presentation at 8am EST on Thursday morning (which was super early after the time change for us).  Thursday morning Elliott and I presented our theory and resulting practicum for students.  It was very well received and questions from the crowd were pointed and inquisitive.  Over the course of the next two days, we were able to sit down with about a dozen professors to exchange ideas and perspectives regarding our theory and pedagogy.  It was a great learning experience for us and really helped push forward a few ideas that we had been ruminating on, but had pressed into yet.  It really was a valuable trip for us both.
While we were presenting, our wives took a tour of some of the naval ships that lined the harbor near our hotel.  They spent hours walking the many decks of aircraft carrier, battleship, and submarine all momentarily parked in the harbor.  I didn't get to experience this and highly regret it.  They thoroughly enjoyed the history and the marvel of these magnificently engineered machines.  That afternoon, I was able to sneak away to the Fish House, a restaurant in our hotel to watch my Belmont Bruins lose a heartbreaker to Maryland.  I am proud of my university and many of my students for their efforts this season.  It was a season we will never forget as we received our first ever at-large bid to the NCAA Men's Basketball Tournament.  Go Bruins!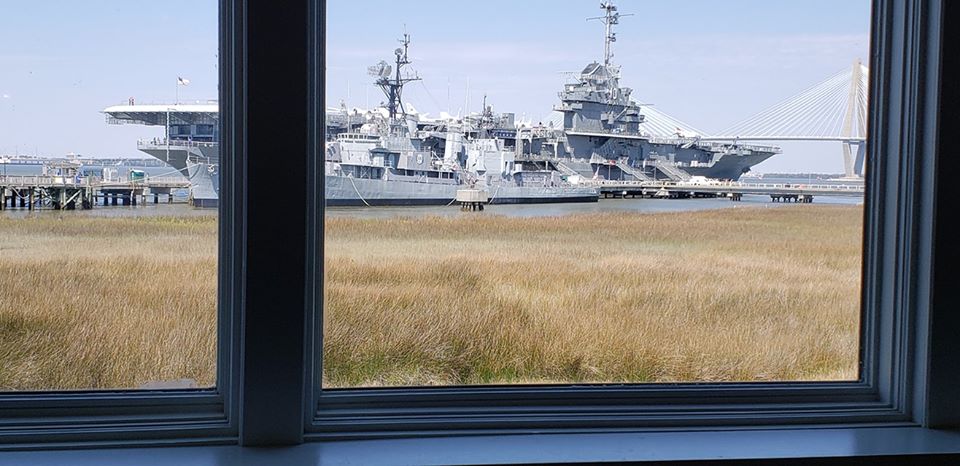 After the game on Thursday evening, we went on a harbor boat cruise with the conference participants and was able to see both Fort Sumter and the Arthur Ravenel Jr. Bridge that connects downtown Charleston to North Charleston across the harbor.  It was a truly beautiful piece of architecture both day and night.  On the cruise we met some lovely people and had a great time sharing our personal life stories with new friends and colleagues.  It was a wonderful boat ride as we witnesses the beautiful Charleston area from the water.  We even had some harbor dolphins that swam alongside of us that wanted to greet us hello.
Friday morning, Elliott and I attended some of the other academic presentations on digital media and retailing/ecommerce.  There were some other very good presentations that sparked a few more ideas in our own creative processes that I believe will play out in some future iterations of our work. Right before lunch, there was a session that combined practitioners and academicians around the topic of data science.  IBM and Turner were there, along with other companies, to discuss the use of big data, artificial intelligence, data science, and other interesting intersections between theory and practice.  While I have contended for a while that marketing academics need to be required to perform externships in these type of companies, it was at least great to see the two sides come together in a larger setting to discuss the needs of both sides to push marketing instruction and application forward.  We followed up that panel discussion with the awards luncheon and a tribute to Rick Mathisen.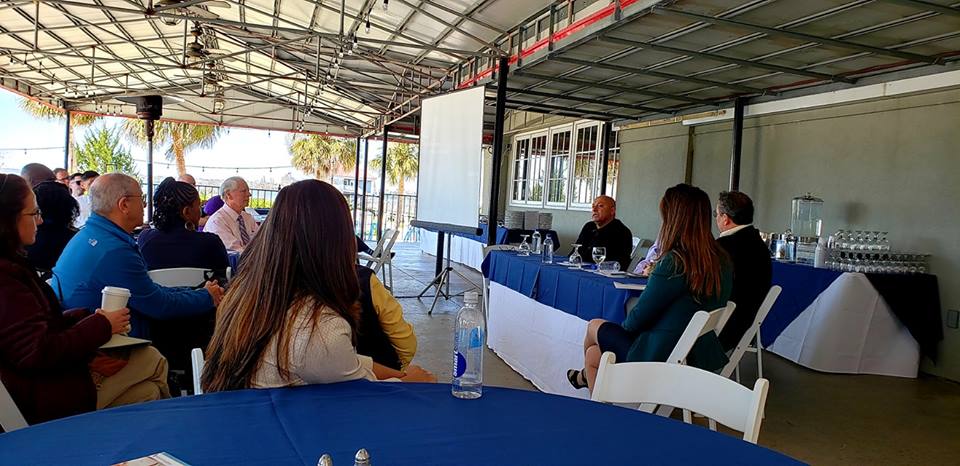 Friday evening, after the conference concluded for the day, we took our wives to a fantastic restaurant in Charleston called Fig.  If you ever have the chance to dine in Charleston, Fig is a must.  We tried to get reservations weeks in advance and were not able to reserve a table.  On a whim, my wife tried one more time that afternoon, and sure enough, we were able to get a table.  In had been highly recommended to us, and so we were thrilled to be able to get a table.  It was a wonderful dining experience.  The service was impeccable and the food was terrific.  Five stars for sure!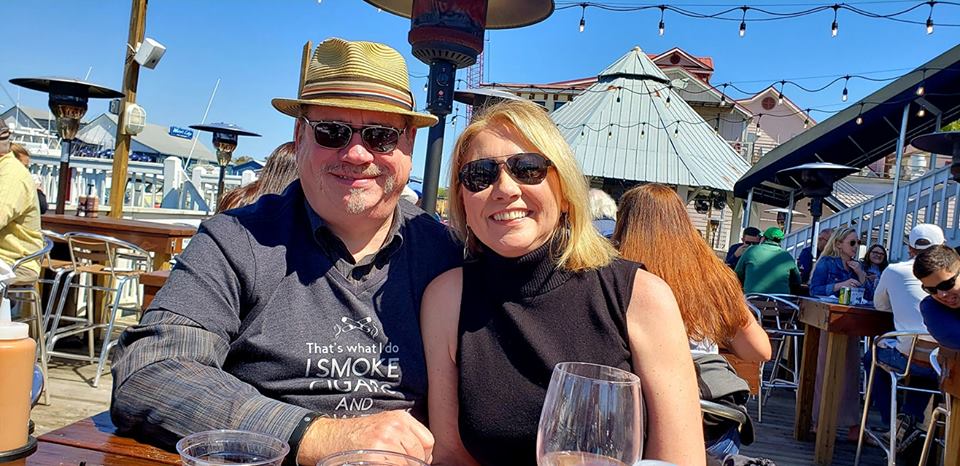 Saturday morning and afternoon we were able to spend some time at the beach and we ate at Saltwater Cowboys in Shem Creek on the Mt. Pleasant side of the Charleston Harbor.  It was a fun place to eat and catch up with our wives on the productive conference.  It was a beautiful final day and the open air restaurant was really refreshing.  The sun provided us some good Vitamin D, which we have been missing in Tennessee with all of these rainy winter days.  Although, I did get a little sunburned.  All-in-all, it was a fantastic conference and wonderful trip to Charleston.  If you are a marketing professor and have not been to the AMTP conference previously, I would highly recommend it.  The organizers are very friendly and it truly sits at an interesting junction of theory and practice.  There really should be a larger audience of both academics and practitioners attending this wonderful conference. 
Thank you to all of the AMTP Conference leaders, organizers, and attendants, we had a great experience.  We look forward to returning next year.  If you are a college professor and are just becoming familiar with what we do at The Social Media Magnet, check our professor overview with highlights of our features and benefits.  If you are interested in considering The Social Media Magnet for your university, we have a professor preview function that will allow you to see and work with some of the content.  If you are already in preview, which many of you are, and you are ready to commit to using our curriculum in your next semester's class, then fill out our Commitment Form to get on-boarded and prepped for your next class.  Or if you just have some general questions, feel free to contact us.  We would love to assist you however possible.