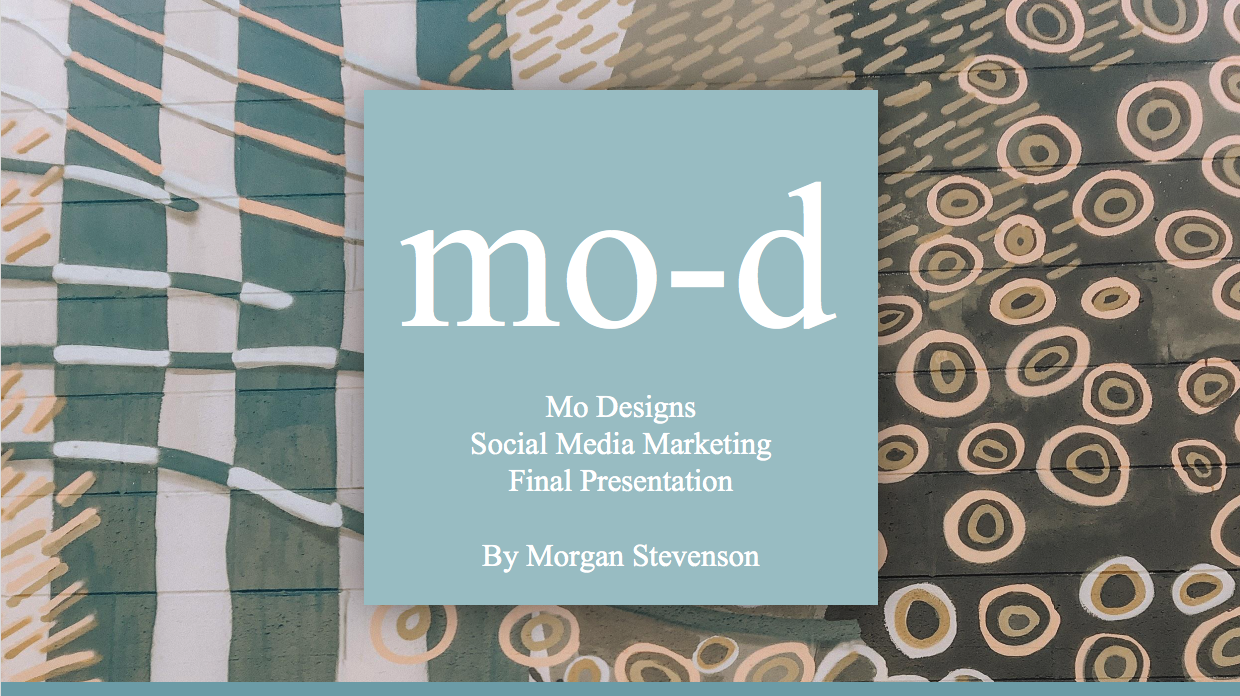 Yesterday, Morgan told us about her recent interview experience when interviewers asked her about her SMM Certification. Feel free to click here to read more about the impact she feels The Social Media Magnet is having on her job search process.  Today, she highlights her classroom experience with our courseware and practicum.  We hope you enjoy reading about it from a student's perspective.
"I was going into this class with a lot of excitement – first being, it was taught by one of my favorite professors! Also, on a subject I take a lot of interest in. I have always had the idea that I would be pretty good at running social media channels, and have had a bit of experience doing so during advertising agency internships. I had plenty of expectations, a main one being that I really wanted to learn how to operate and run a MailChimp campaign, because I had never run a regularly sent email chain. I wanted to learn programs successfully to help me within my next jobs and internships.
I had some personal goals during the course. I wanted to be able to grow my platform and the competitive side of me wanted to be one of the best in the class. I set realistic goals at the beginning that still proved to be harder to reach than I initially thought they'd be. Both my expectations and goals end with the same point – to have a good time and enjoy this class!
I think one of my best strengths was I felt like I really stayed true to my brand story throughout the project. I made sure of this and checked in on it multiple times throughout the semester, and I think my message was very clear. I had a lot of Instagram interaction and support, which I loved interacting with and keeping up with. I also really enjoyed the writing! I loved making content calendars and figuring out what was working and what wasn't, and improving on this for my audience.
As for weaknesses, I didn't always strictly follow my content calendar, which leads into my third weakness. I wanted to post more of my original prints and designs, but the constant schedule was overwhelming and didn't leave a lot of room to whip something up really fast. I'm realizing that I'd have to make content way ahead of time to be productive in this aspect.
Regarding opportunities, I used giveaways and custom prints to increase my follower count, which actually proved to be very successful the last two weeks of my project! I also noticed that there was a strong interest for DIY posts and a big market for it, so those are my posts that were most successful and viewed most frequently.
I think a threat was that not everyone is interested in art and design like I am, and that's okay! But it definitely leaves a slim market. While my target audience might be smaller, it was very hard to communicate to all ages and genders of my target market. I kept debating posts and whether that appealed to everyone I wanted it to. I also had to compete with other successful DIY blogs who seemed like they had already done everything I had wanted to do. I always wanted to be posting original content, and I never wanted to do something that really had already been done, so finding my footing at first was difficult, but I started to get the hang of it.
Here are my top three posts, in order: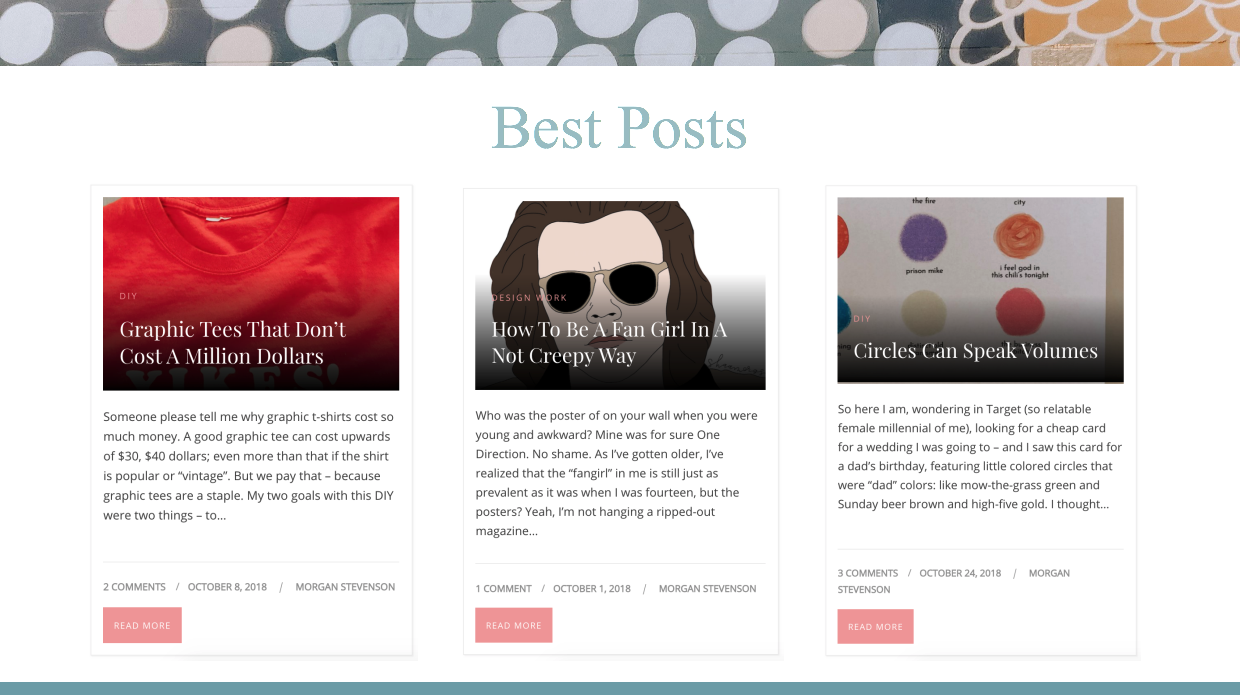 It's no surprise to me that two out of the three were about DIY projects. People loved to follow along with the steps and I received a lot of feedback about how the DIY posts were the most fun. They also received the most comments.The fangirl post was high up there because I posted it just after the Harry Styles concert in Nashville, so people were on a Harry Styles fan train. It was very pop culture related, so I think that's why it did as well as it did.
I really enjoyed this class. I thought the program was efficient, and the lessons informative and interesting. I definitely could see myself wanting to further pursue this and look at potential job opportunities involving digital marketing and social media. I loved this class, and am so glad I took it! I learned a ton, had a good time, and created something I am proud of."
– Morgan Stevenson, Belmont University, Fall 2018
If you are a college professor and are just becoming familiar with what we do at The Social Media Magnet, check our professor overview with highlights of our features and benefits.  If you are interested in considering The Social Media Magnet for your university, we have a professor preview function that will allow you to see and work with some of the content.  If you are already in preview, which many of you are, and you are ready to commit to using our curriculum in your next semester's class, then fill out our Commitment Form to get on-boarded and prepped for your next class.  Or if you just have some general questions, feel free to contact us.  We would love to assist you however possible.