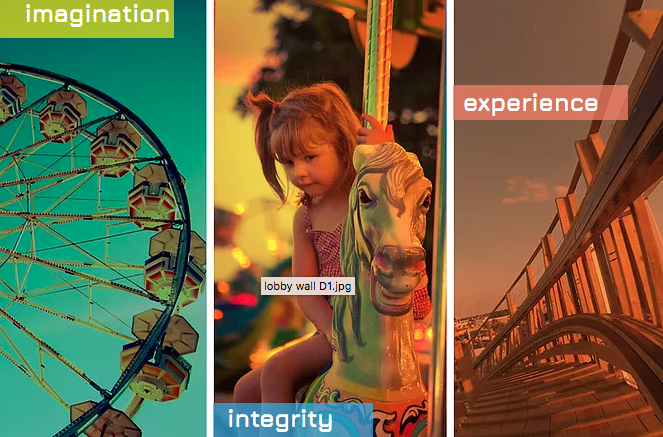 Students who have completed The Social Media Magnet courseware and practicum are well equipped to succeed in a wide array of digital marketing jobs. The following job posting is from Second Star Group when they were looking for a Marketing Coordinator. This is a great example of a kind of job that Social Media Magnet students would excel at.
Second Star Group is the worldwide innovator in Major Entertainment Design. Through our expertise, vision and experience we can help you dream up new and creative ideas that we then turn into reality. We are a full-service firm that provides a turnkey solutions for all of your Theme Park, Water Park and Entertainment Center needs. From initial Concept Design to Master Planning to full development and installation, Second Star will work with you to ensure that you project is completed and launched successfully.
Our digital design firm is seeking a Marketing Coordinator to work with our advertising department to ensure projects get done on time and under budget. Our Marketing Coordinator will collaborate with key players on our marketing team to make sure that each project gets the resources and attention it needs to be successful. The successful candidate for this role will also be responsible for handling correspondence with clients and communicating with other departments within the company to keep marketing campaigns on track.
Responsibilities:
* Support the marketing department by scheduling and organizing the creation of website content
* Work with the graphic design team to help deliver content that meets client specifications
* Prepare letters and emails to clients in response to questions or to provide clarification on an ongoing project
* Monitor marketing industry news and submit reports on emerging trends to management each month
* Work with marketing team to coordinate day-to-day activities that lead to the completion of projects and tasks
Requirements:
* Ability to perform filing and record keeping tasks
* Strong attention to detail
* Must be motivated and able to work with minimal supervision
* Exceptional verbal and written communication skills
Job Type: Full-time
Salary: $59,000.00 /year
Note:  This is NOT a job posting with The Social Media Magnet.  Every week we like to highlight "types" of jobs that are available to students who experience our courseware.  Students who have completed our courseware and practicum would do very well at this job, or this type of job.