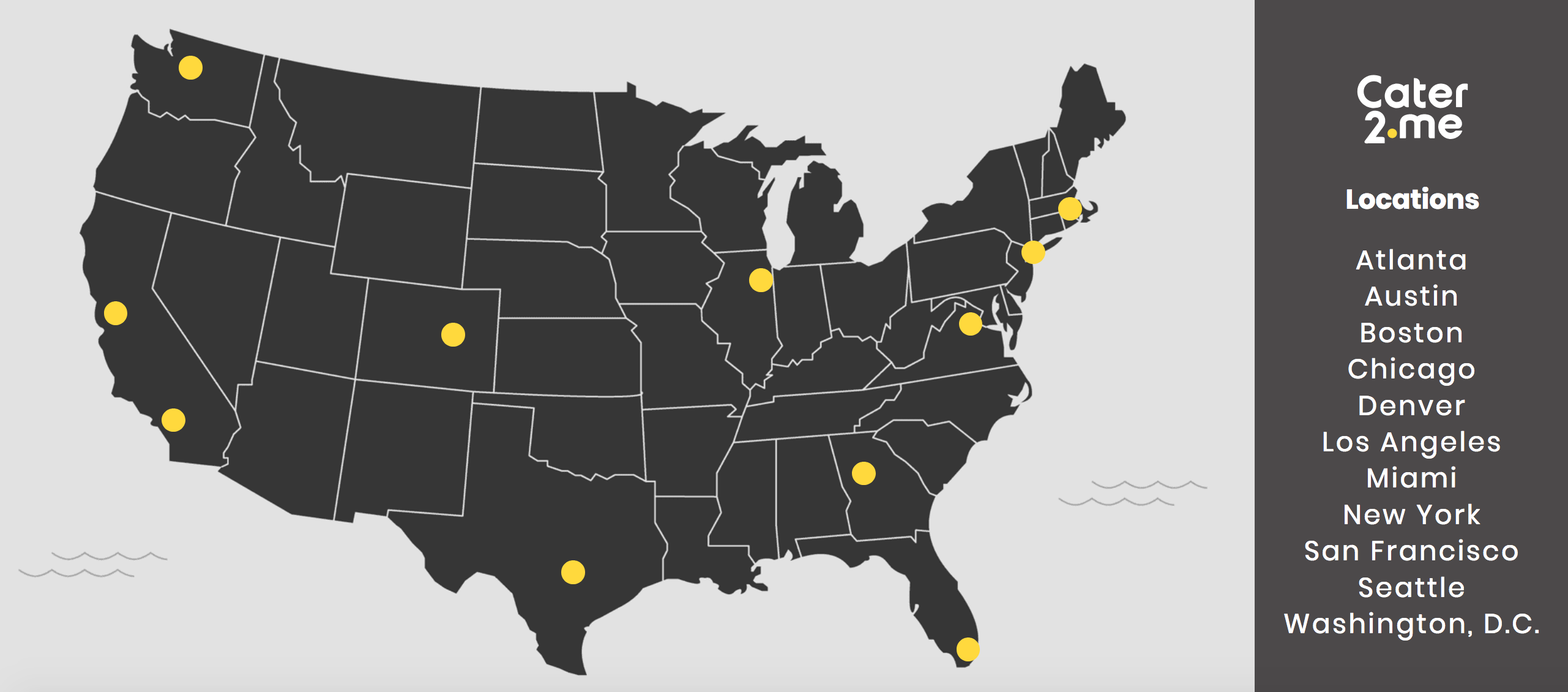 In the live practicum aspect of the Social Media Magnet curriculum, students learn the process of developing email lists and sending out weekly emails with our 2+2+2 rule. We incorporate this into the practicum because we believe it is a vital marketing skill as it allows our students the chance to learn what it is like to generate leads for a company. In fact, for those that enjoy the email side of organic marketing, there are jobs that do specifically just that. Below is an old job posting that features an email specialist job that Social Media Magnet students that enjoyed the email side of the practicum could excel at. To learn more about the practical skills that Social Media Magnet students learn through our courseware and practicum, visit our Professor Overview page.
Cater2.me is looking for an experienced marketer to build and manage our email marketing channel with the goal of securing new business, acquiring incremental revenue from repeat clients, and build a trusting relationship between the Company and our vendor partners. 
This person will be responsible for executing marketing strategy in collaboration with other channel owners, building campaigns on our marketing automation platforms, measuring success through data analysis, and creating scalable processes and best practices around the email channel. This person will also be responsible for helping to develop and implement strategies to drive list growth.
An ideal candidate for this role will be a self-starter who is both entrepreneurial and collaborative. You should be a strong cross-functional collaborator who understands our services and can see how to make our value resonate with current and potential customers. You should enjoy a fast-paced environment where you will have the opportunity to make an impact every day and make significant contributions to the Company's overall marketing strategy.
Responsibilities:
Design campaign strategy and execute flawlessly, from end-to-end
Conduct quantitative analyses and optimize campaigns on an ongoing basis; KPIs include open rates, click through rates, conversion rates, and incremental revenue, among others
Develop channel strategy to meet both short-term and long-term goals
Track, report, and present campaign performance with internal stakeholders on a regular basis and be responsible for success metrics
Operate with little oversight and be able to build excitement and growth across partners and internally within the Company
Requirements/Experience:
Must have 2+ years of experience in marketing, and at least 1 years of experience in email marketing, ideally with experience in B2B marketing or sales and an interest in food, hospitality, or technology
Passion for data-driven marketing and building email programs that drive incremental results
Demonstrated success in creating lead acquisition strategies and revenue generation through email campaigns
Strong analytical skills, with experience collecting and evaluating data to measure the success of marketing programs
Familiarity with email marketing platforms and analytical tools, and knowledge of customer segmentation, list management, deliverability and CAN-SPAM laws
Familiarity with email systems like MailChimp, Klaviyo, etc.
Strong attention to detail and good writing and communication skills
Ability to work independently and to take initiative
Bachelor's Degree
Benefits/Perks:
Delicious meals 3+ days per week, plus snacks
Fun team outings
Flexible vacation
Good health, dental, and vision benefits
Commuter benefits
Note:  This is NOT a job posting with The Social Media Magnet.  Every week we like to highlight "types" of jobs that are available to students who experience our courseware.  If you decide to apply to this job, you are applying to remotely work for Cater2.me at their New York office.  But if you apply, we say "Good Luck!  If you had The Social Media Magnet class, be sure to show them your working website and how you have already mastered those specific duties."