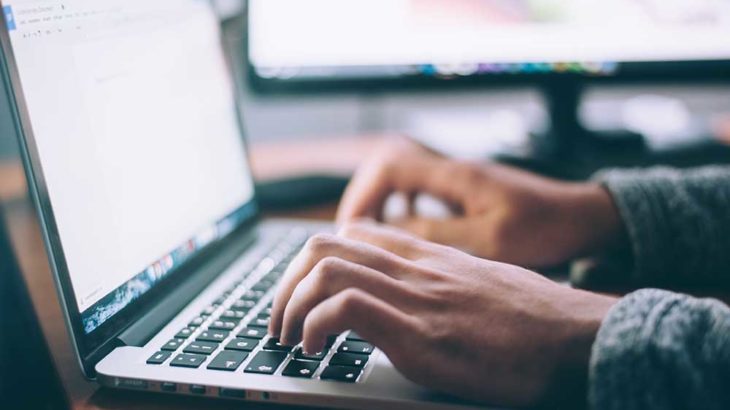 In our curriculum, we discuss composing emails by the 2+2+2 Rule. If you are unfamiliar with this principle, this suggests that your audience will determine to read an email in less than six seconds.  The reader will take two seconds to scan from whom the email was sent, two seconds to read the title of the email, and two seconds to preview the content or body of the email.  If you haven't convinced them to across these three 2-second scans, then the reader is unlikely to read the email in its entirety, missing out on the important information that you want to convey to him or her.  To help you improve your emails whereby increasing your open and click-through rates, we suggest the following steps.
Steps to Improve Your Open and Click-Through Rates:
1. Plan your featured content.  Featured email content could include: upcoming events, recaps or photos from previous events, the most popular posts from social media, news about your website or business, new product details, holiday shopping guides, etc.
2. Establish your sending frequency.  We recommend one email a week, on Tuesdays.  Tuesday allows a person to get over the Monday rush of being back in the weekly grind.  By Tuesday, they are ready to explore something personal, like an email.
3. Stick to your schedule.  If you send out an email every Tuesday at 8:45am, then stick to it.  The email should send every week at the same time, so consumers are expecting it and are excited about the new content coming their way.
4. Create a template, and use it every time.  Once you have created your email template, then stick to it on a weekly basis.  Don't change templates.  Remember the 2+2+2 rule, once consumers become familiar with your template, they will immediately scan and decide whether or not to read the content.  Familiarity increases this chance.
5. Keep it useful.  You are probably opening emails regarding information that you don't have.  The same is true for your readers.  Make sure the information is useful to them.
6. Include three featurettes with one hyperlink each.  We recommend a two-sentence hook for your featurette and then one hyperlinked call-to-action (see example below).
7. Conclude with a Thank You.  No Really!  Research has proven that a Thank You increases your response rate2.
8. Test your emails.  Once you have them created, then send it to yourself.  Be SURE to check all of the links to confirm they are working correctly.
9. Measure your performance.  Usually emails have a three-day incubation period.  After three days, check your opens and clicks verses your industry average.  A good goal is 20% on opens and 3% on click-throughs.  If you are not achieving these percentages, then mix up your content and/or style, then respond accordingly to the results.
10. Do it all over again, and remember to keep it simple.  You have six seconds (2+2+2) to make an impression and convince them to read.  You can do it!
If you are a college professor or student just becoming familiar with The Social Media Magnet, please watch our 28-Minute Webinar explaining how we teach college students to create and run inbound social media campaigns.  If you are interested in considering The Social Media Magnet for your university, we have a Professor Preview function that will allow you to see and work with some of the content that students like your students will use.  If you are already in preview, which many of you are, and you are ready to commit to using our curriculum in your next semester's class, then fill out our Commitment Form to get on-boarded and prepped for your next class.  Or if you just have some general questions, feel free to Contact Us.  We would love to assist you however possible.