Two documentaries were released in January of 2019 about the infamous Fyre Festival held on the Bahama Island of Great Exuma in 2017.  If you haven't heard about how this festival became the largest fail in music festival history, then by all means read the Wiki here.  These documentaries, Fyre Fraud released by Hulu on January 14, 2019 and Fyre: The Greatest Party That Never Happened released by Netflix on January 18, 2019, both document the conception and build-up of the luxury music festival that left thousands of festival goers stranded on the Bahama Island with no festival, no place to sleep, a lack of medical personnel or event staff, no cell phone or internet service, only a few portable toilets, no running water, inadequate and poor quality food (pictured below), and what was called heavy-handed security1.  The party was organized by Billy McFarland and JaRule to promote Fyre's music booking app. 
Why this case is so interesting to social media marketers is that McFarland paid social media influencers, whom they called "fyre starters," like Kendall Jenner, Bella Hadid, and Emily Ratajkowski to promote their festival within their social media apps.  It has been documented that the organizers paid Kendall Jenner $250,000 to just post the event one time on her Instagram account.  Note, influencers are required under federal law to disclose when they are paid to advertise for a brand and are supposed to disclaim that the post is an advertisement.  As it stands, the only influencer here that attempted to disclose in the posts was Emily Ratajkowski, and even the FTC said that her #ad at the beginning of the post is not a sufficient enough disclaimer2. 
In 2018, multiple lawsuits have been filed by attendees against Fyre Media, McFarland, JaRule, and other parties involved in fraud, negligent misrepresentation, and unfair trade practices.  On October 11, 2018, McFarland was sentenced to six years in prison and order to forfeit $26M for wire fraud on just one of these lawsuits.  Others are still being processed. Most if not all of the Social Media Influencers have all deleted these posts from their accounts so as not to taint their own brand and reputation after the fiasco.    
Of the interesting articles that have been published about the Fyre festival, HB Duran of the ION network has provided some great insight from this "marketing train wreck."  He lists these three lessons from this influencer marketing case:
Influencer Marketing is a Partnership, Not a Ploy.
Transparency is Vital.
Better to Retain Trust than Repair It.
The lessons pointed out here resonate with how we teach The Social Media Magnet.  From the very beginning of our theory, we preach four primary brand requirements for your company or individual brand.  These requirements include Brand Story, Brand Promises, Brand Beliefs, and Brand Trust.  In previous posts, we have discussed Brand Story and its importance in keeping the company centered with its brand messaging. 
This particular case emphasizes our second requirement more specifically, which is Brand Promises.  As a brand, you have to design a code of ethics that governs what and how you make promises to your audience or customers.  We challenge each of our students to actually create 3-5 promises and post them publicly for accountability.  These are promises that they make to their audience/customers and under no circumstance will they undermine their own brand by not falling through on those promises.  Obviously, in the case of the Fyre music festival, there were serious breaches of ethics that left customers who had spent more than $12,000 in some cases to travel to and attend a festival that left them hungry, stranded, unprotected, and damaged emotionally, physically, and financially.  Why do you think the "fyre starters" were so quick to remove the posts from the page?  They wanted no part of that brand association.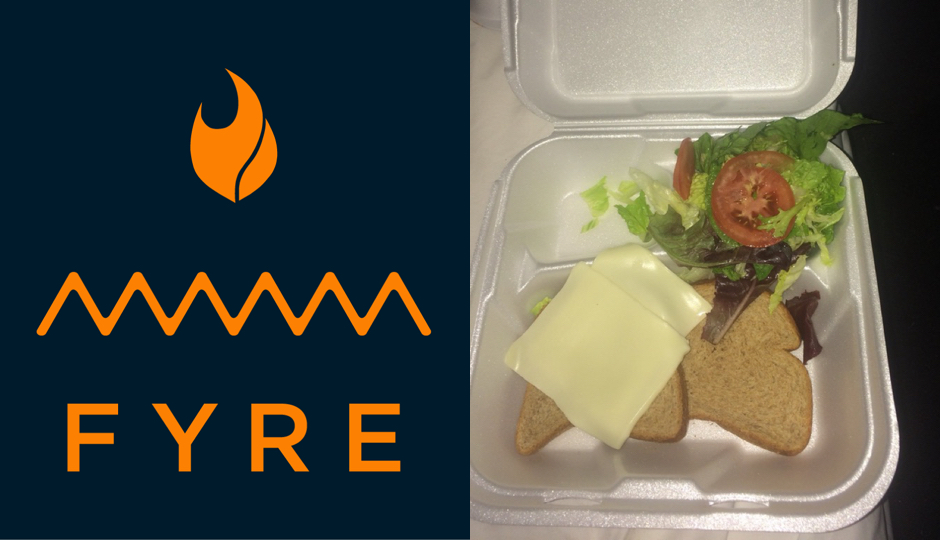 In future blogs, we will highlight the last two requirements of Brand Beliefs and Brand Trust in more detail, but obviously, as you can imagine, Fyre Media's lack of promise fulfillment will have drastic impacts on consumers' brand beliefs and any current or future trust in the brand.  The Fyre Festival case provides ample debate about the use of Social Media Influencers in a company's digital marketing strategy.  As HB Duran3 noted above, if a company is going to use influencers, then there has to be a mutual partnership between the company and the influencer.  There should be a natural brand fit between the two parties, and immense amount of trust that has been kindled over time.  Both parties need to be transparent about what they intend to gain and how it is mutually beneficial.  Finally, if there is ever a question of concern from either party, it is better to come out and be transparent about any issue.  Consumers are already suspicious of advertising, 24-hour fake news cycles, politicians, and marketing in general, that influencer marketing may have an uphill climb to stay relevant in a world of instant communication. 
Feel free to weigh in in the comments section below.  We would love to hear your opinions.
-Dr. Kyle A. Huggins
Associate Professor of Marketing, Belmont University
If you are a college professor curious about The Social Media Magnet, check our professor overview with highlights of our features and benefits.  If you would be interested in considering The Social Media Magnet for your university, we have a professor preview function that would allow you to see and work with some of the content.  Or if you just have some general questions, feel free to contact us.  We would love to assist you however possible.
References for the Article:
Lapowsky, Issie (April 28, 2017). "The Fyre Festival: The Fiasco We All Should Have Seen Coming". Wired.
Frier, Sarah (August 5, 2016). "FTC to Crack Down on Paid Celebrity Posts That Aren't Clear Ads". Businessweek.
ION CO, http://www.ion.co/fyre-festival-3-major-lessons-influencers-brands#.XFCOE5aVcsB.linkedin last accessed February 4, 2019.