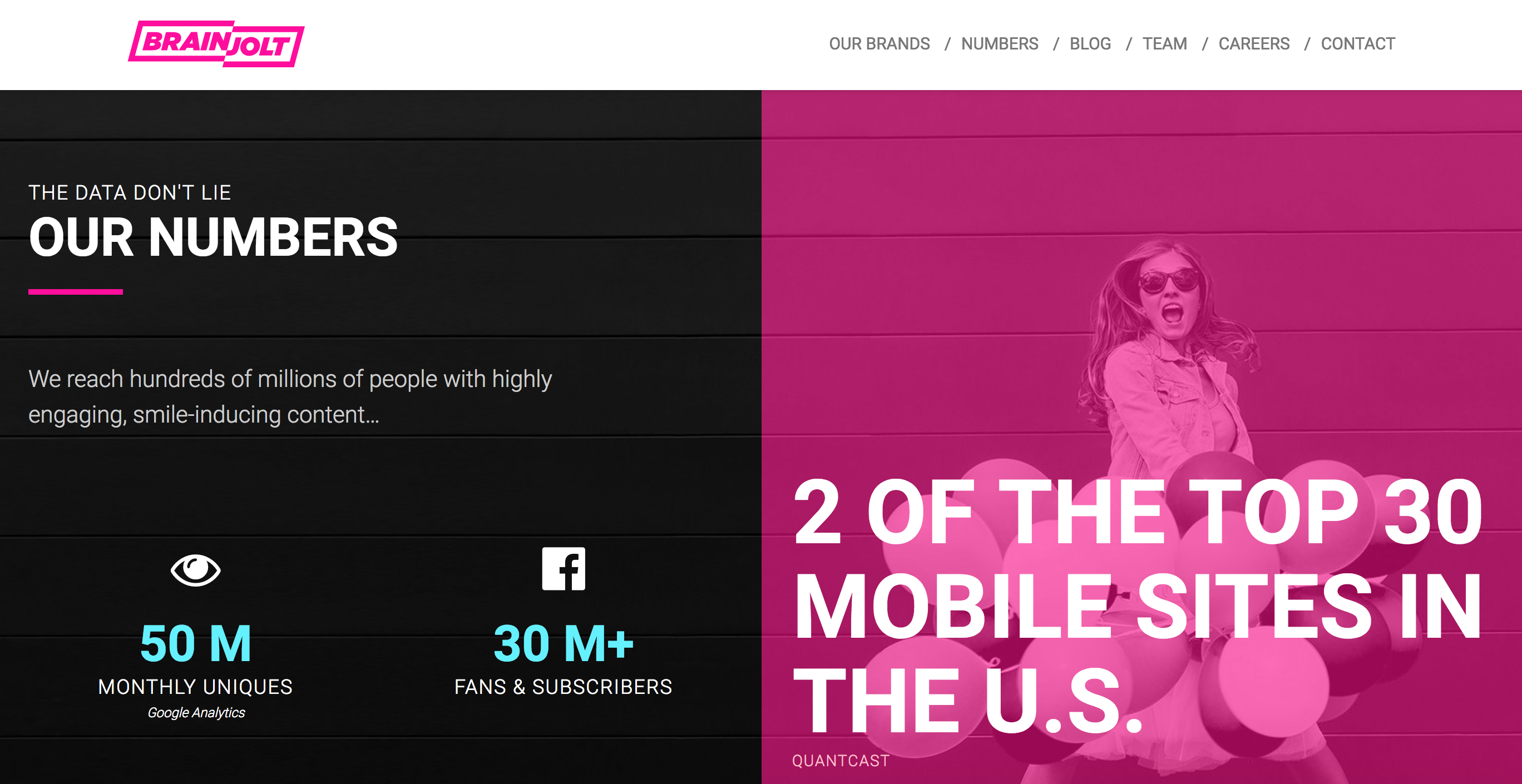 The below job description is from BrainJolt when they were looking for a Remote Social Media Analyst. This is one example of many different jobs that students who complete The Social Media Magnet courseware and practicum would excel at. Additionally, this job posting goes to show that this field of work has many possibilities for remote work. If working from home during the COVID-19 pandemic is something you have enjoyed, you might want to look out for jobs like these.
Our social media team connects with 26 million readers… and we're looking for a Social Media Coordinator who can help our company soar to new heights of engagement, reach, and meaningful connections with our fans. If you're a social media marketer who builds alliances, loves to beat the algorithm with viral posts, a can-do, problem-solving attitude, and an entrepreneurial mindset, we'd love to start a conversation with you!
Specifically…
Measure everything we do socially with data.
Grow our audiences broadly + widely across the interwebs leveraging insights from the data you are seeing.
Create engaging reports to track progress and present data.
Share what you're seeing with data, compelling reports, and clever hacks so the whole Brainjolt team can learn from what you're doing and grow accordingly.
Stay absolutely up-to-date on Facebook (and other) algorithm updates and emerging trends in order to optimize for subject matter, frequency, and timing of posts.
Understand our competitors and how they're using social media. Imitate as necessary. Innovate beyond them. And drive new initiatives forward.
Understand best practices and evangelize them. But never turn up your nose at clever tricks as you strategize new ways to grow social media followings and increase engagement.
Love social media. Don't just be the team's social media expert (which obviously you must be)…be the social media evangelist, too.
Bring Brainjolt to life on all relevant, non-Facebook social media platforms.
Managing the sourcing, packaging, and spreading viral content across the internet using a data-driven approach.
Requirements
1-2 years in an analyst position touching social media
Expertise in relevant social media platforms and their algorithms (Facebook, Instagram, Twitter, Snapchat, Pinterest)
Experience with large scale social media accounts (minimum 10 million followers total) and strategic growth of at least 25%
Experience at a digital agency, publisher, eCommerce/SaaS company preferred
Solid knowledge of SEO, keyword research and Google Analytics
Knowledge of online marketing channels
Strong, data-centric analytical skills
Can apply lateral thinking to generate new solutions
Clear and clever written and verbal communication skills
A love of working in a fast paced environment
Self-starter, avid problem solver, energetic go-getter
EXPECTATIONS
Subject-Matter Expertise: you live, breathe, work, type, research and win at Social Media. All day, everyday. You consistently stay abreast of best of breed technologies, workflows, and best practices in the industry.
Data Driven: you understand that at the end of the day, data always wins.
You Love to Test: you know that testing is the foundation of successful growth. You know not only HOW to test, but also WHAT to test.
Entrepreneurial: you have a profit-generating mindset; you're excited by developing and scaling new and varied revenue streams. You connect the dots when approaching new revenue streams, and have creative ways of monetizing social amidst an ever changing industry.
Growth Mindset: From learning new skills to pioneering new strategies, you're always looking to grow. The internet changes fast, we're looking for someone with the drive and aptitude to change faster.
Benefits
This is a remote role.
Brainjolt is a fun, fast-paced and entrepreneurial environment that empowers its employees to work independently and drive results that greatly impact the business. Since early on, one of our go-to values has been Fight boredom, spread happiness. We strive to do this not just for our audience, but for our team, too. In addition to basic benefits, here are some additional ways we support your continued success and happiness:
Competitive Salary
Health Care Benefits
Unlimited PTO
Flexible work hours (we're not a solidly 9-5 company)
Home internet & mobile phone assistance
Gym membership assistance
2 tickets to a concert of your choice per year
Spotify, Netflix, & Audible subscriptions.
Monthly Personal & business-related book budget
Note:  This is NOT a job posting with The Social Media Magnet.  Every week we like to highlight "types" of jobs that are available to students who experience our courseware.  Students who have completed our courseware and practicum would do very well at this job, or this type of job.