SOCIAL MEDIA MAGNET PRO
Live Campaign & Foundation Group
more info

Learn how to: 1. Attract new customers; 2. Get them engaged, and 3. Turn them into advocates while running an organic social media campaign with Live Campaign.

Attraction
Brand Hub Creation
Are you having trouble staying on-brand? Have you found yourself focused on the wrong target market? Has your messaging veered off to somewhere that isn't connecting with your audience? Has is become a huge chore to create messaging for your content? It is most likely that the center of your messaging and brand hub is unclear, incomplete or missing altogether. An improper alignment of your brand can lead to misaligned messaging, which will negatively impact your brand. Often the Vison statement on the wall at the company does not match what your employees believe, or what potential customers perceive.
The brand hub of a company that employs an inbound marketing strategy is extremely critical to creating a successful brand. It is imperative to build proper brand messaging from the ground up; the core from which all your messaging will emanate and continuously revolve around.
This course will teach you how to develop the necessary brand elements for creating a powerful brand that will lead your customers to becoming loyal brand advocates.
Not only that, but we promise to show you how to do it with an organic content messaging campaign using little to no digital spend.
Live Campaign: Brand Development
Identify the distinguishing nature of your brand and what sets it apart from others

Develop your brand story through narrative story development and action

Design your brand promises as extensions of your company's mission and product focus

Develop your list of brand beliefs that support your brand story and brand promises

Coordinate your branding elements in order to build consistent messaging and secure consumer trust and confidence in the brand

Engagement
Content Design
Is your company having a hard time getting its audience engaged with its content, message and story? Has it become difficult to identify exactly where your company should be positioned? Is your content organized specific to your market segmentation and customers? Are you constantly trying to come up with content right at the last moment – only to force something in the end that isn't really on brand? Is it unclear how to speak with your audience? Is your content blending in with your competitors' or just gray?
Getting your audience engaged, gaining a strategically sound positioning statement, brand story and focused content campaign with properly structured messages sent to the right channels, is imperative. This "Message Matrix" will serve as the foundation for strategically planning your campaign's marketing content and will result in the creation of your Editorial Calendar.
Our course will teach you how to set up your own message matrix made up of market segments (verticals) and categories of messages (buckets) to get your audience engaged. With message harmony and message serialization as primary strategies, your messages will start to resonate with your audience and successfully lead them into your website's goal funnel.
With little or no digital spend.
Live Campaign: Content Design
Understand the differences between a market, target market, and market segment

Differentiate between mass marketing, concentrated and differentiated target strategies

Understand how to create a positioning statement

Identify market segments, known as verticals, within an entire market

Realize segmentation principles in both traditional and digital contexts

Commitment
Campaign Design
Does your audience consider your company a leader in its field? Having trouble identifying the disconnects in your campaign? Do they lose interest once they've engaged with your website? Is it clear what you want them to do once they get there? Do you know which web pages are dead ends? Is there a lack of consistency in your messaging? Can you measure the results of your campaign?
Your campaign's success depends on search engine results, content consistency, frequent calls-to-action and a dynamic social media presence. It is also critical to be able to make pivots during the campaign based on analytics. But the key to making it all run consistently and on-brand is a dynamic, rolling editorial calendar.
The Social Media Magnet course will teach you how to become a content leader, plan out the content management components of a digital campaign, and equip you with analytics and platform insights from each social media channel. You'll be able to make sound managerial decisions regarding the optimization of the campaign by driving traffic from direct, social, search, and referral channels.
Live Campaign: Campaign Design
Determine what it takes to become a content leader

Identify opportunities to use calls-to-action on site to motivate readers to respond

Learn how to create a working editorial calendar

Monitor a social media campaign from platform insights, to Google Analytics, to email reporting

Examine important platform insights for message relevancy

Identify which channels are referring the most users

Track individuals into, through, and out of your website

Create a goal funnel to capture customers for engagement and sales

Track and analyze Google Analytics to know if you are accomplishing your goals for brand awareness, brand acquisition, and brand retention

Determine and implement strategies for above industry average website performance and email open and click-through rates with your email campaigns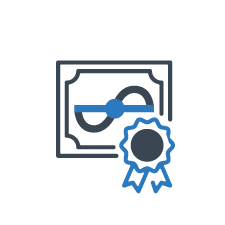 Certification from the Social Media Magnet Pro.
Once you successfully complete the SMMPro Live Campaign program and implementation, you will become a Certified Social Media Magnet. We will issue you a BlockChain delivered certificate, with a full skill set overview and work-related accomplishment that you may add to your LinkedIn Resume and Skills. Many of our students and professionals have upgraded their employment, landed jobs, and found rewarding professional careers with our Social Media Magnet Certification.
Buy the Live Campaign program for your entire marketing team, or just make yourself the best marketing team ever with the Social Media Magnet Pro Live Campaign.
Get equipped to overcome your marketing obstacles and grow.