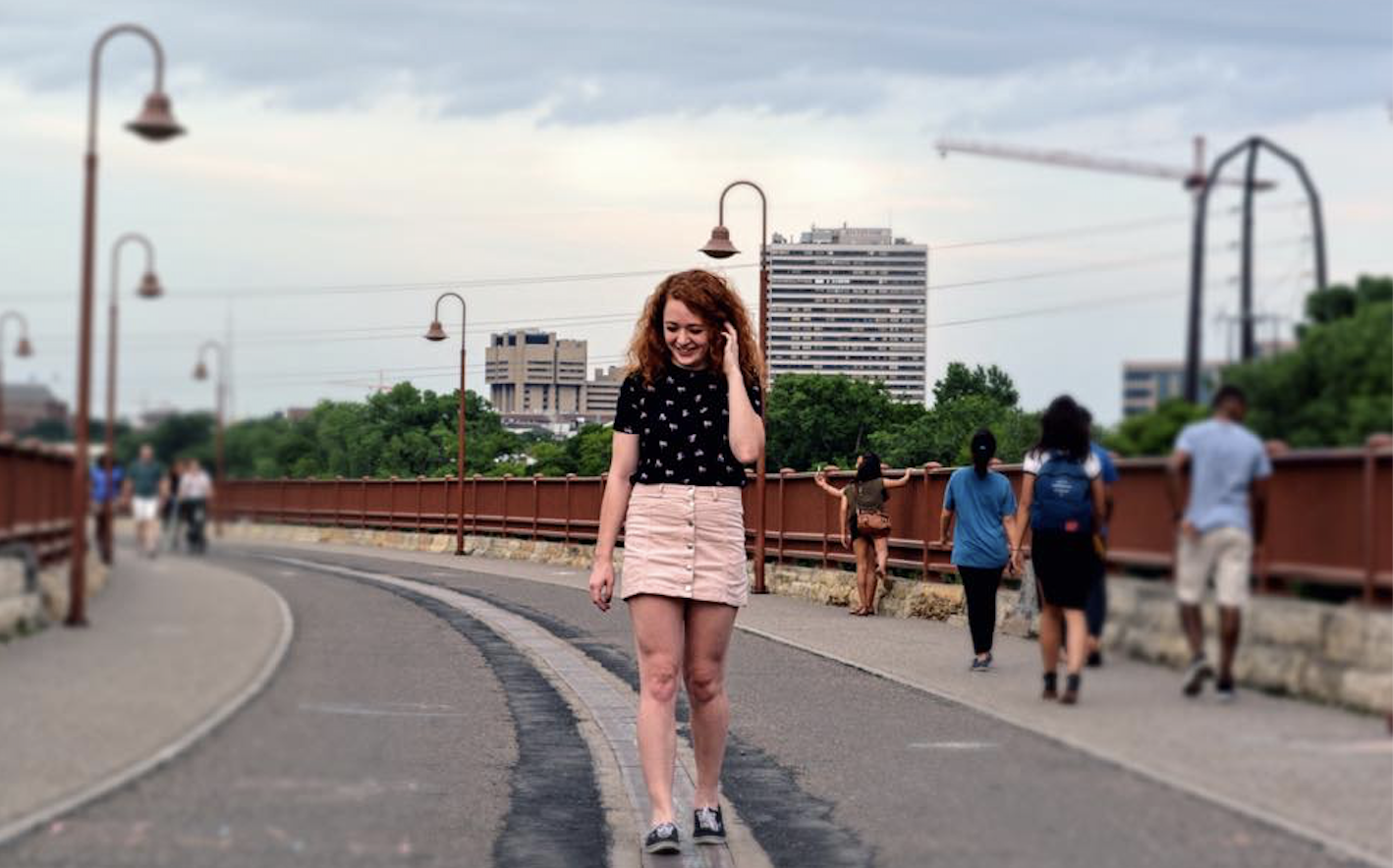 Over the summer I interned for a digital marketing company. Although I learned useful lessons and techniques, I wanted to see if I could put them to use. I have ran music blogs in the past, but after many failed attempts and learning the basics about digital marketing, I wanted to try again. Off Broadway Beats is a music blog dedicated to exposing individuals to their next musical obsession beyond the radio.
From the beginning, I knew I wanted to build a consistent image around my brand. I did a decent job at meeting this goal, but I definitely feel like I have room for improvement. My blog itself is put together, but I could have improved on making my social channels more cohesive and aesthetically pleasing, especially when it came to Instagram. At the beginning of the course, I also hoped to build a consistent, engaging following. I hoped to build relationships with other blogs or publicists. We talked a lot about this in class, but I failed to break out of my shell and reach out to others. Although I received one press release from a publicist, I was hoping for one or two more. However, I don't think this is a skill that can be taught. Rather, I have to be confident in networking and creating those meaningful relationships with others.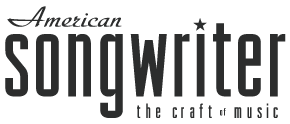 I like to think I am more knowledgeable than the average person when it comes to indie music, especially because I've been going to indie/underground concerts since I was 15. I also spent the semester interning at American Songwriter, which is a music magazine focused on indie, Americana, folk and country music. My time there taught me even more about where and how to discover new music. This knowledge also provided me with a plethora of material and ideas for my blog. From features to reviews to interviews, I always had something specific to write about for my blog posts. My passion for the topic also made creating content easy and enjoyable. I wanted to show this passion through my writing and blog. As an avid blog reader myself, I like to be able to hear that passion and excitement in another person's writing. It makes the content more engaging, sometimes leading me to desire even more information about the topic that is being written about. I interned for a local Nashville music blog last spring and my supervisor passed along my blog to a few of PR friends/colleagues. This led me to land a feature with a somewhat well-established indie/folk duo. This not only led to a new blog post, but it helped me establish a reputation within the PR realm. I created two music blogs in the past, so I already had experience writing reviews, creating playlists and conducting interviews. I also had experience with WordPress because of my internship at American Songwriter. These experiences helped me significantly because I didn't have to spend as much time figuring out how I wanted to format/write certain posts, and I knew my way around WordPress.
Living in Nashville and attending Belmont also provided me with a significant advantage. Nashville is known for its country music scene, but after attending a few local concerts and getting familiar with the area, I learned there are always up and coming musicians of all genres around town. Similarly, Belmont is filled with talented musicians trying to make it in the music industry. By simply posting in the Belmont student community Facebook page, I secured multiple interviews with talented students. This helped me achieve my goal of exposing people to music beyond the radio. One of my top performing blogs was a post I wrote explaining my experience as a seat filler at the CMA Awards. My followers responded positively to this because it was a unique experience and similar to my "My Experience as a Music Business Major" post, they responded well to me recounting my personal experiences. The timing of these awards could not have been more perfect, especially because they took place within the last couple of weeks of my campaign, giving me one last boost. My interview with pop singer Stella Jones also performed exceptionally well, especially on Facebook. Stella shared Off Broadway Beats' Facebook post on both her personal and artist page, which drove a significant amount of traffic to my site and social media channels.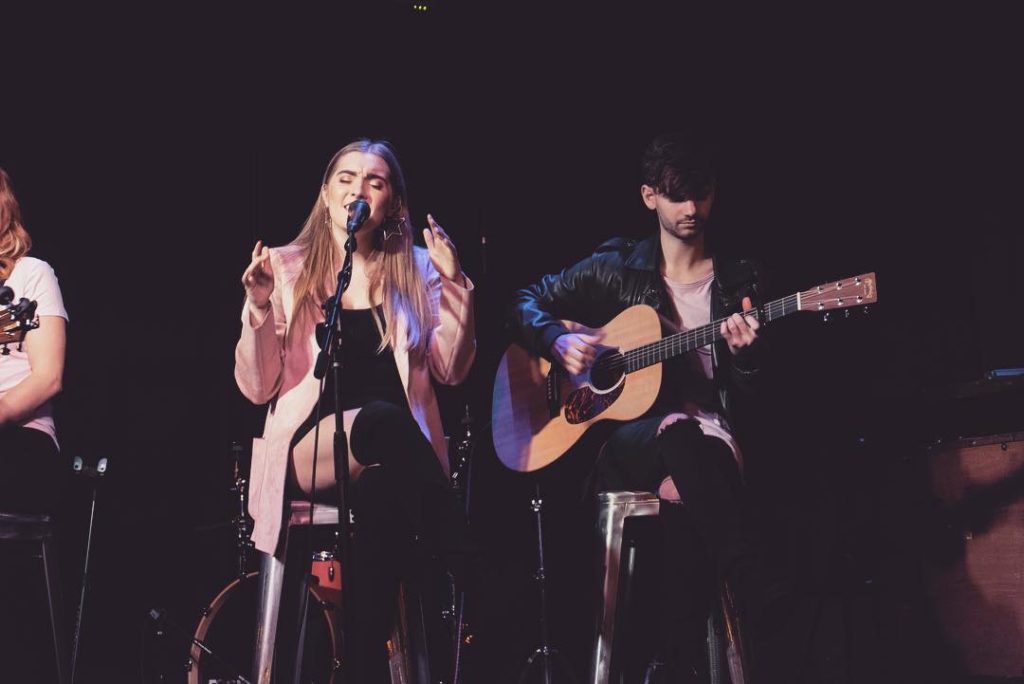 I was pleased that I had the most subscribers in the class. I find it difficult to pinpoint exactly what techniques worked best for me, but I feel as if it had something to do with consistency. In a couple of classes, we talked about the benefits of text-based emails. Although I was skeptical of this at first, I found it worked better than emails I sent with graphics/images. As my campaign went on, I also tried to trim down the length of my emails. There were a few I sent out that seemed too wordy and gave my blog posts away where people would not have to click the link to the post. From there, I started to focus on incentivizing people back to me website and blog posts, especially if they had not read my recent post. I was also very particular about the time I sent out my emails. Every weekend, I would create my email campaign for the week, ensuring the message l would send every Tuesday morning at exactly 8 a.m. By doing so, I wanted people to eventually expect my email. Although I sent one email out late one week due to technical difficulties, this consistent approach helped me substantially.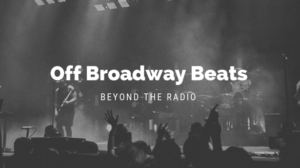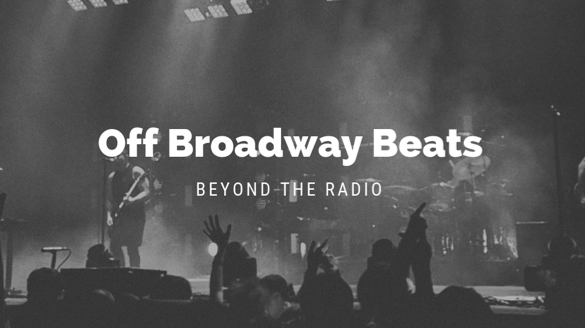 Overall, I view my campaign for Off Broadway Beats as a success. One reason in particular is related to numbers. By receiving the most subscribers, I felt a sense of accomplishment. Granted, I felt satisfaction from creating a fun/entertaining blog, but this provided concrete evidence that perhaps I was actually doing some things right. It was reassuring to see my numbers match the emotions I was feeling. Similarly, my most important expectation for the course was met. I can honestly say I learned important life skills after conducting this campaign. A few of these key takeaways include: the importance of making connections, digital marketing isn't as hard as it first appears and when in doubt, go back to your brand story.
The importance of making connections: I feel like a broken record at this point, but my interviews reiterate the importance of asking for help. I never directly asked my interviewees to share their interview links, but I wish I would have. Perhaps this would have driven even more people to Off Broadway Beats. Some of my top performing posts were a direct result of others sharing my posts. I felt weird about this concept at first, thinking of it as "using someone" or a type of freeloading, but looking back now, I see these relationships as mutually beneficial. I helped artists gain interview experience and a bit more exposure, and they provided me with exposure as well. 
Digital marketing isn't as hard as it first appears: I was terrified of this class when I first came into it. I am a fairly shy person, so I thought it was impossible for me to build any sort of digital relationship, community or following. However, I quickly realized this is not the case. In fact, I learned you get out whatever you put into this campaign. I truly felt like this campaign was a full-time job and I treated it just like that. I put in as much effort as I possibly could and utilized the techniques we discussed in class. In the end, I created something I am genuinely proud to call my own.
When in doubt, go back to your brand story: This was another idea we constantly talked about throughout the semester, and I found it to be an important one. In the middle of the campaign, I did feel a bit lost and like I was in a rut. Going back to my initial blog post, where I talked about the purpose/story of Off Broadway Beats, reignited my passion for the blog. It sounds cliché, but when I was creating my second editorial calendar, revisiting that helped me come up with new, creative ideas I hadn't done in the previous weeks.
I also consider this campaign a success because I met a personal goal of mine: Create a blog I am proud to call my own. Like I've mentioned before, I have created music blogs in the past, but I always felt like they weren't any good and I was embarrassed to tell others about them. However, I genuinely feel proud of Off Broadway Beats. This experience showed me how much I have matured since I created my first music blog. It also reminded me how much I love writing, and how much I love talking about music. It is my goal to continue with Off Broadway Beats for a long, long time.
Thank you for allowing me to share my story with you,
Brianna Goebel
If you are a college professor curious about The Social Media Magnet, check our professor overview with highlights of our features and benefits.  If you would be interested in considering The Social Media Magnet for your university, we have a professor preview function that would allow you to see and work with some of the content.  Within the professor preview, we have a complete list of instructor's resources available when you adopt the course.  If you are interested in our theory, then read our abstract and request our white paper.  Or if you just have some general questions, feel free to contact us.  We would love to assist you however possible.