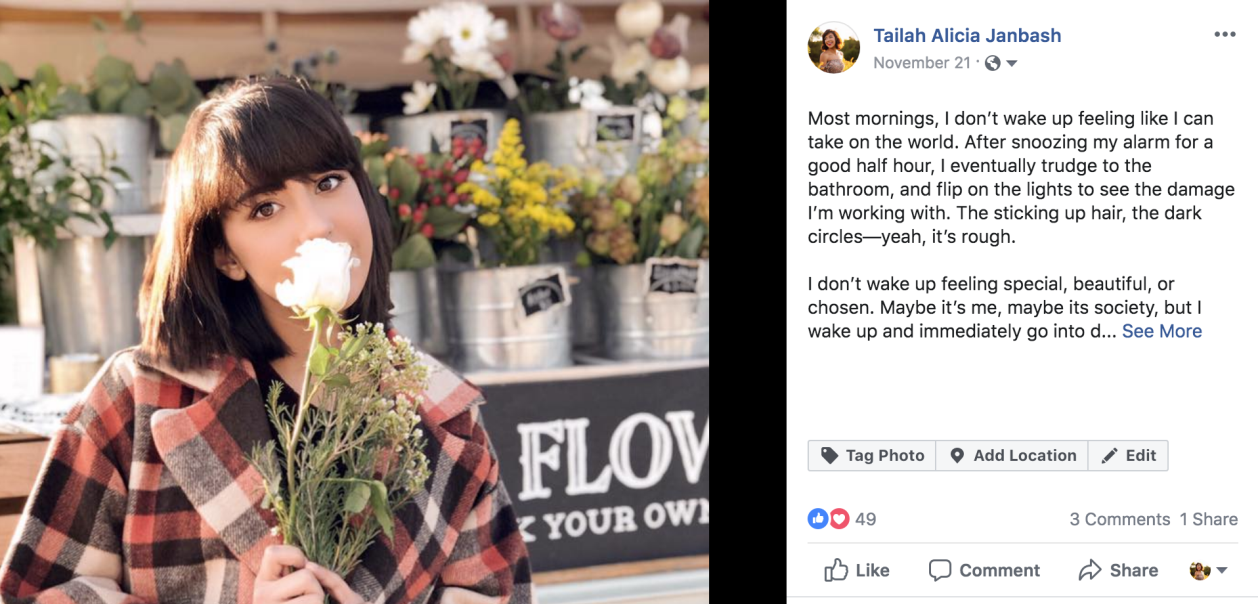 When Tailah began her experience with The Social Media Magnet, she had a tumblr blog but in her mind she always wanted more.  She had the dream of building a fully functional website, to create a brand, and she wanted it to be aesthetically beautiful.  When she signed up for her social media marketing class, she figured it would be like all of her other classes, where the class would talk about current events in the industry, talk tactics, learn terms, and take exams.  She didn't realize that her desires about her own brand were about to become an opportunity.  When she learned about the structure of the class, she realized that this was her chance to fulfill those dreams, and did she ever.
As you can see by her Facebook post above, and by her own student story, aesthetically speaking, she hit a home run.  Her pictures were vibrant and professional quality.  She focused on good content that was well written.  She admits that she had a niche audience, but she le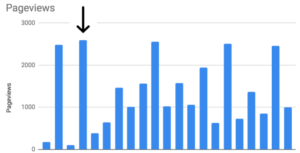 ft her self open and vulnerable to that audience, and they responded.  Tailah had the most pageviews and blog comments in the class, and when it was all said and done, she was approached by multiple companies about brand partnerships and endorsements.  To her delight, she was even approached about publishing a devotional.
To conclude, in her final report, Tailah praises her experience with The Social Media Magnet.  She states that she loved the class environment that encouraged discussion, engagement, and questions.  She was thankful for the built-in instruction and clear explanation of the concepts and tactical approaches to running a successful campaign.  But to have a theory that helped her understand how it all fits together, that was beyond her expectation. She thought it was so "cool" how she was able to learn WordPress, and to set up her own Google Analytics and MailChimp email campaigns.  She has already had people hire her to design their websites.  She concludes by saying that this was a "Valuable life skill!"  Feel free to check out Tailah's website, and respond to her beautifully executed practicum.  Well Done Tailah!
If you are Marketing or Communications professor curious about The Social Media Magnet, check our professor overview with highlights of our features and benefits.  If you would be interested in considering The Social Media Magnet for your university, we have a professor preview function that would allow you to work with some of the content.  Or if you just have some general questions, feel free to contact us.  We would love to assist you however possible.