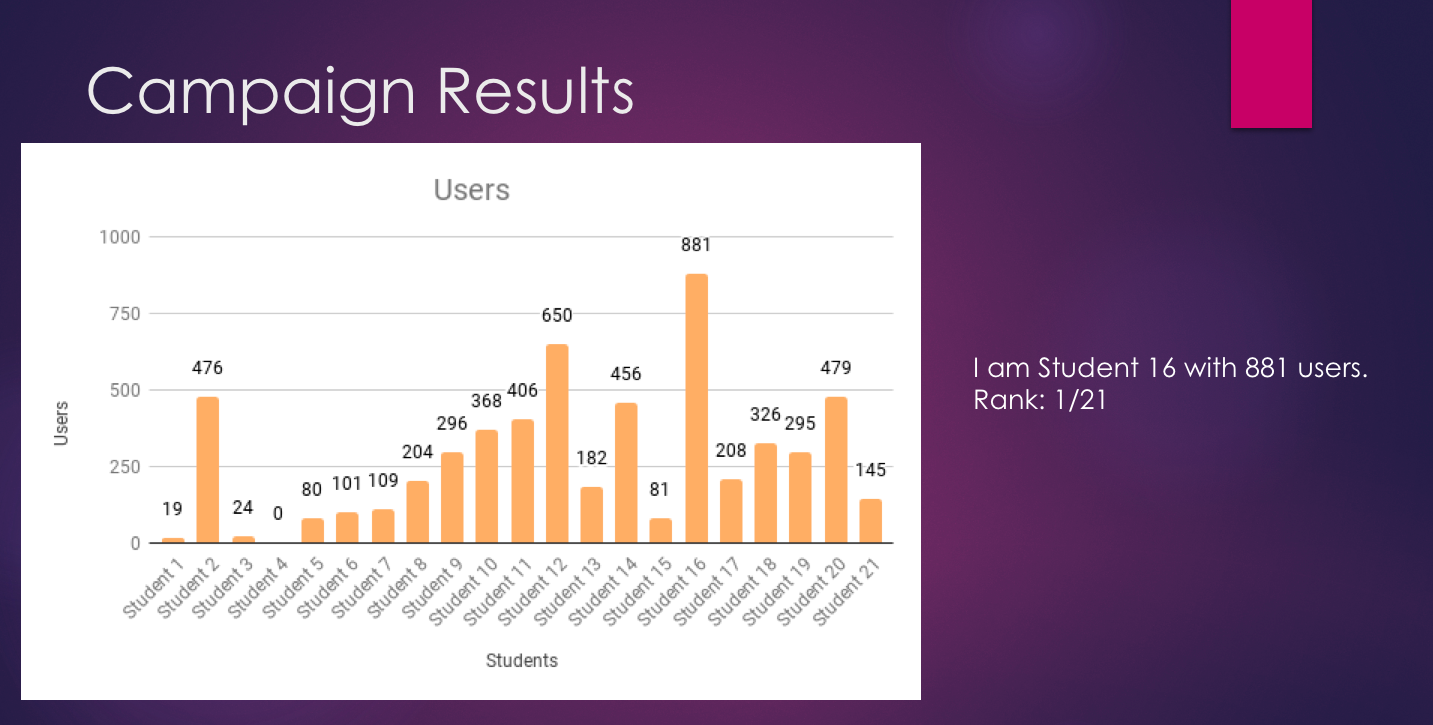 Abby Menear was a student in my Fall 2018 Social Media Marketing class. Upon entering the class, Abby was very excited about the practicum assignment for the class.  She had been wanting to start a blog about her new puppy einstein, but couldn't find the time or motivation to get started.  Upon realizing the project outline for the class, she decided this was the perfect chance to get her blog started. 
In the midst of running her blog and being in the middle of the pack, Abby noticed that her Facebook posts had the same success rate as the Instagram posts. While the numbers were not the same due to varying numbers of followers, the audiences on both social platforms seemed to enjoy the same kind of content.  It was at this point that one of her followers mentioned that she should join a Facebook group where the members were all dog lovers of her Boxer breed.  This suggestion was an outstanding suggestion and Abby joined.  Upon joining, Abby found immediate acceptance from the group.  As she opened up about her experience with Einstein and simply asked for the group to start following her blog, they joined in with overwhelming support.  As you can see from the chart above, the Facebook Group helped quickly move Abby to the top of the pack in the number of users that came to her website over the course of the eight-week practicum.  The next closest student in users was over 230 users away in total users of the website. 
In her final report, Abby listed these characteristics of her website in her situational analysis:
Strengths:
Brand message remained consistent across all channels
Lifestyle blogs for animals are very popular right now
Passionate about topic – I am constantly talking/posting about my dog anyway
Weaknesses:
Lack of consistency, particularly towards the end of the semester
Content dependent on me – I can't report anything unless I take the dog to do something
Minimal skill with graphic design compared to classmates
Opportunities:
Partnerships and features with other "pet influencers"
Brand partnerships with pet supply companies
Threats:
Everyone makes a social media account for their pets nowadays
Theft of photos on Instagram without credit – having to be on the lookout for spam accounts with many followers using my photos without permission
Abby listed her class takeaways as:
Running a social media campaign is exhausting, and it may be worth it to pay for Hootsuite or another social media management program
I am still fascinated by the world of social media and would be thrilled to run a company's social media for a living
Consistency is so very important
While Facebook and Instagram are fairly similar, Twitter is a whole other beast…. I'll be working on getting more successful on Twitter as I continue
Thank You Abby for sharing your practicum experience and strategies with our current students.  We hope they are reading our blog to gain valuable insight from our previous top performers!
If you are a college professor and are interested in learning more about The Social Media Magnet, check our professor overview with highlights of our features and benefits.  If you would be interested in considering The Social Media Magnet for your university, we have a professor preview function that would allow you to see and work with some of the content.  Or if you just have some general questions, feel free to contact us.  We would love to assist you however possible.