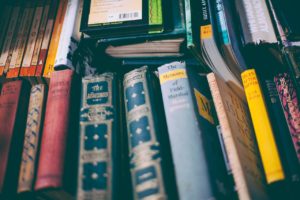 Gartner is a research and advisory company that works to provide companies' senior leaders with valuable insight, advice, and tools to help them advance their organizations. At the beginning of 2020, they released an article listing their Top 10 Must Read Business Books for 2020. Gracing this list are books about everything from how climate change is effecting the earth and what that means for business, to the usefulness of financial reporting in capital market decisions, to books about different leadership skills that will help you lead your organization effectively. These are there Top 5 Must-Read Business Books for 2020:
The Real Business of Blockchain- By David Furlonger & Christophe Uzureau
The Connector Manager: Why Some Leaders Build Exceptional Talent — and Others Don't- By Jaime Roca and Sari Wilde
Radical Candor: Be a Kick-A** Boss Without Losing Your Humanity (2nd Edition)- By Kim Scott
The ONE Thing: The Surprisingly Simple Truth Behind Extraordinary Results- By Gary Keller and Jay Papasan
Change by Design: How Design Thinking Transforms Organizations and Inspires Innovation- By Tim Brown
For the rest of their top 10 list, checkout their article here.
Whether you are a professor, student, or corporate employee; the slowdown of life in summer is the perfect time to pick up a new book and enhance your business knowledge. If you're looking to enhance your knowledge of the social media marketing world, check us out at thesocialmediamagnet.net to learn how to effectively create organic traffic into your website through our hub and spoke model.
If you're a professor interested in exploring how social media marketing can be taught to your students, checkout our Professor Overview to see some of the highlights of our curriculum. If you are interested in considering The Social Media Magnet for your university, we have a Professor Preview that will allow you to see and review the courseware.