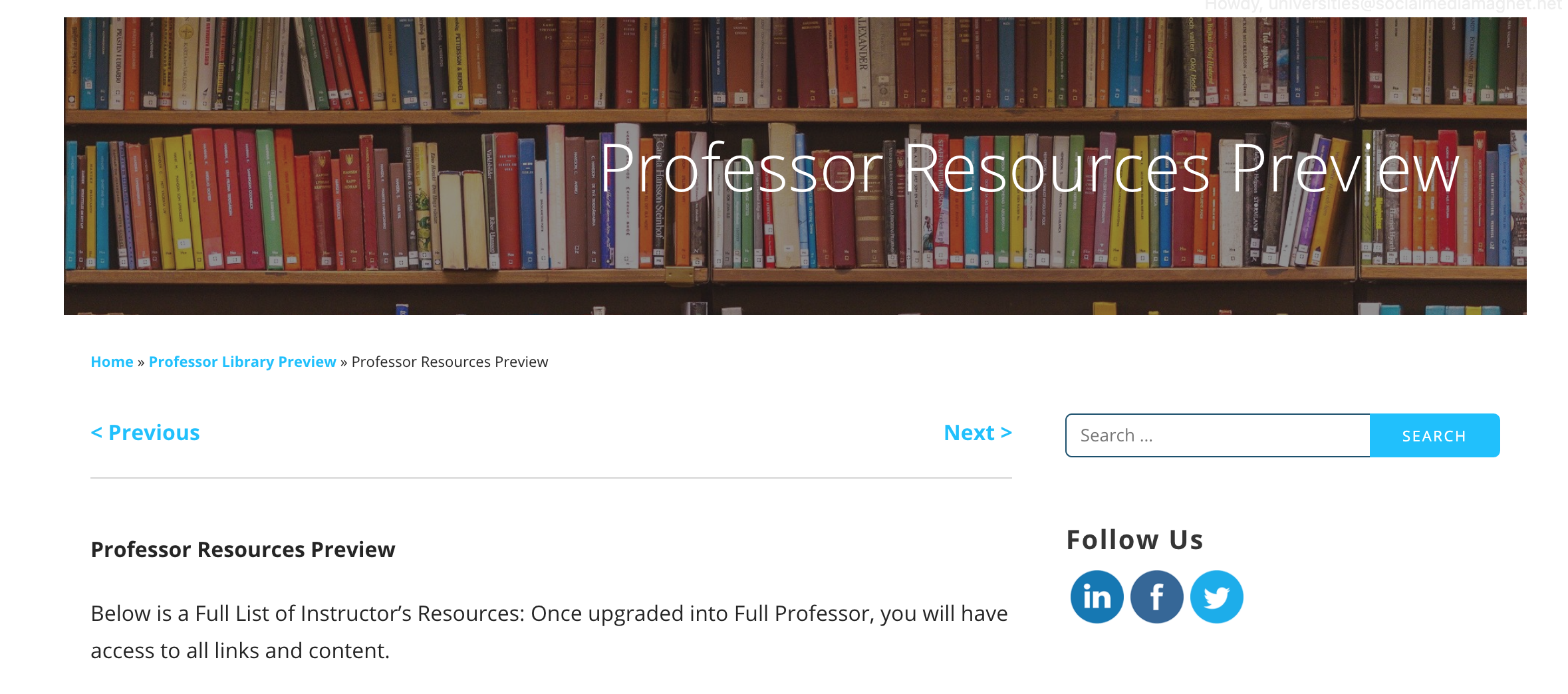 The thought of teaching social media marketing can be incredibly intimidating to many professors since it is a fairly new subsect of marketing that is constantly changing. The Social Media Magnet was created to help change this, so that professors can feel equipped to train the next generation of marketers in a skillset that is highly demanded. You can read the story of how The Social Media Magnet came to be here.
One of the ways that we try and make teaching social media marketing as easy as possible to professors is by giving them access to a full resource library, where they have all the tools needed to help them ensure that their students succeed. These resources not only help professors feel equipped to teach an area of marketing that they may have never worked in, but also help in current situations like the COVID-19 pandemic where the future of our classrooms for the fall semester are so uncertain.
Our library makes planning for classes easy, including a tentative syllabus and schedule, recorded video lectures, and professor notes. By signing up for our free Professor Preview, you will be granted access to see the complete list of what you would have access to as a Social Media Magnet professor. Once you have requested your preview access and have gained your log-in information, the preview Library of Resources can be found here.