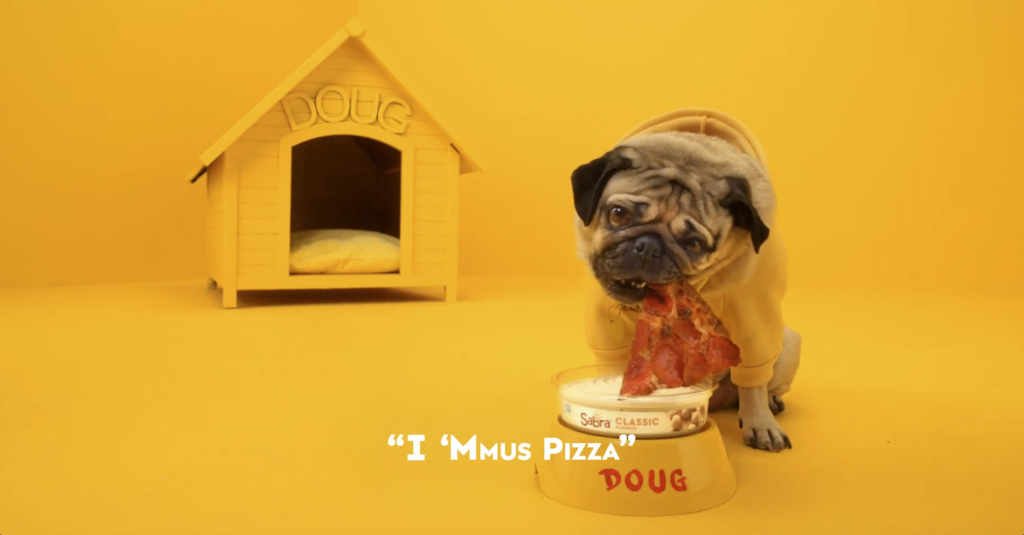 Doug the Pug, Super Bowl Celebrity, is now an international sensation.  Our heart is bursting with pride.  Did you see our very own Doug the Pug in the 2020 Sabra Superbowl Commercial? Doug likes to 'Mmus Pizza!  We followers of Doug could have guessed that was coming! 
In our Social Media Magnet courseware, we talk about Doug and his brand tagline, "King of Pop Culture." and many semesters, we are fortunate to have Leslie, Rob, and Doug come speak to our class.  The students always look forward to those special days and especially all the gracious photo ops that Leslie and Rob allow.  To be honest though, I can't help myself either.  It's not everyday you get to hang out with celebrities who star in Super Bowl commercials. 
Leslie, Rob, and Doug: We are thrilled for your success. Thanks for representing Nashville and Belmont in always the classiest of ways.  We look forward to seeing you on campus soon!  Congrats on making the Super Bowl Ads!  WOW!  See the ad below:
If you didn't know, Doug is owned by Leslie Mosier, a graduate of Belmont University right here in Nashville.  If you have never heard of Doug, here is what Wikipedia states: 
"Doug the Pug is a dog living in Nashville, Tennessee, who has gained a large internet and social media following, and has reached the status of a "celebrity dog." He is the most followed pug on the internet with over 13 million collective followers. Doug is the winner of a People's Choice Award for Animal Star 2019. Forbes named Doug The Pug the #2 most influential pet in 2018. Doug's Facebook page has over 6 million likes and 10 billion Facebook video views; his Instagram account has 3.8 million followers, and his Twitter account has just hit over 2.7 million followers. Doug has made appearances with various celebrities and also appears at music festivals, meet and greets and movie premieres. Among these celebrities are Billie Eilish, Shakira, Ed Sheeran, Justin Bieber, John Legend, Cole Sprouse, Brendon Urie, and actors from the Netflix hit series Stranger Things. He appeared in Katy Perry's music video for "Swish Swish", Fall Out Boy's music video for "Irresistible", and DNCE's lyric video for "Kissing Strangers". The Mayor of Nashville, TN in 2019 declared May 20th "Doug The Pug Day" in the city.
The first national feature article on Doug was in Mashable. Since then, outlets such as Cosmopolitan, BuzzFeed, TIME and Huffington Post have posted features of him. Doug has appeared in national commercials for Truth, Febreeze, Home Goods, Dentastix, and Pedigree [and now Sabra Hummus]. Doug and his owner, Leslie Mosier, are New York Times best-sellers authors of Doug the Pug: The King of Pop Culture, released in November 2016. Following the release of his book, Doug went on an international book tour with stops in England, Paris, and the United States. To accompany his book, Doug has released a line of best-selling calendars and a line of Doug the Pug apparel. Doug's first children's book was released with Scholastic in September 2019. Doug has a line of merchandise at the retailer Claire's, with a range of Gund stuffed animals, backpacks, and apparel. Doug also has a line of greeting cards with American Greetings, sold at Target and Wal-Mart, a pair of shoes with Skechers, and a line of dog toys with Outward Hound."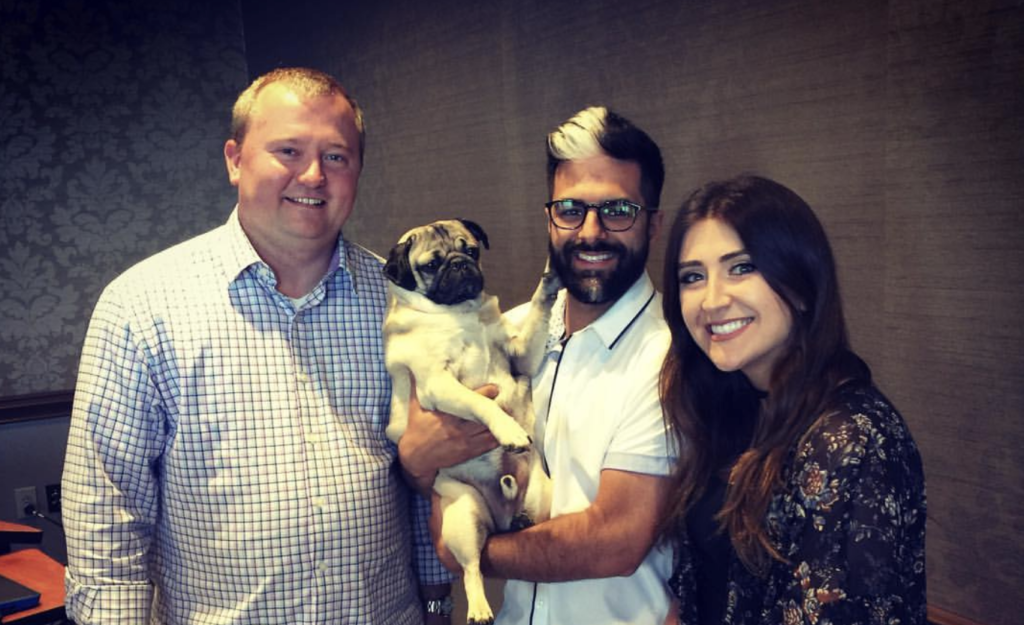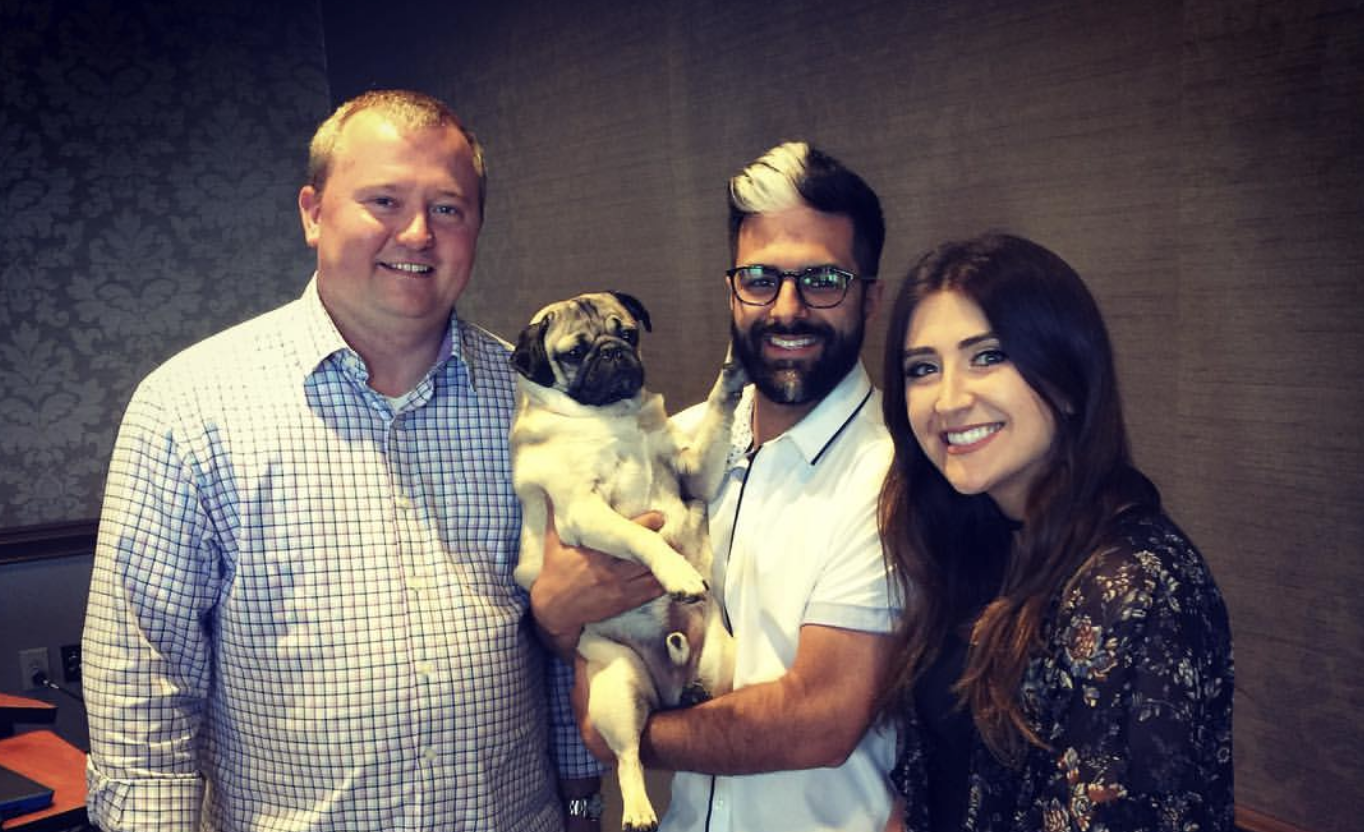 If you not familiar with what we do here at the Social Media Magnet, please feel free to check out the features and benefits of our courseware.  We teach college students, entrepreneurs, non-profits and for-profit businesses how to run inbound marketing campaigns.  Through our online courseware, you will learn how to build and optimize your website, manage your social media channels, build and grow your email distribution lists, and develop a rolling editorial calendar for your messaging campaigns.  Our proven program will take you step-by-step through building your Live Campaign. You will be in control of everything and your campaign will be built with your unique mission and passion. Contact us if you have questions, we would love to speak with you today.