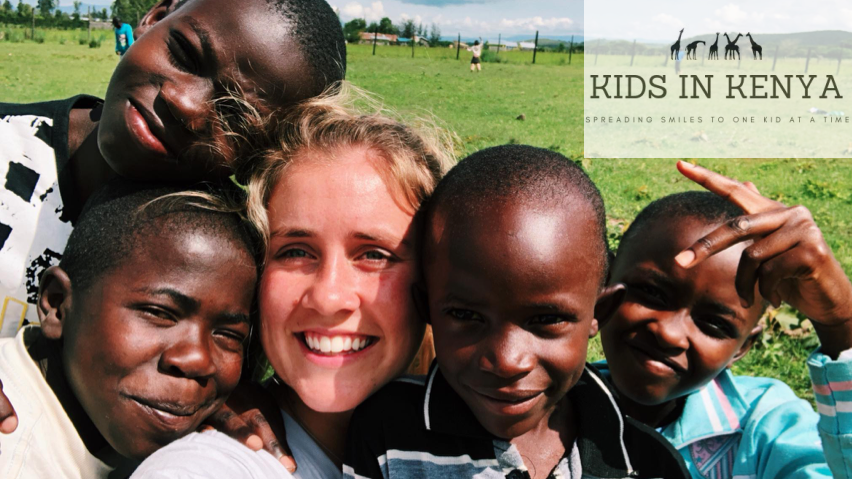 Emily Whitcomb was a student in my Fall 2019 Social Media Marketing class at Belmont University.  In this class, we use The Social Media Magnet courseware.  As part of the class courseware, students are required to complete a practicum that includes the process of setting up your own website, creating multiple goal funnels on site through call-to-actions, directing traffic to those goals by running a social media campaign, building brand loyalty through an email marketing campaign, and monitoring all of these feedback loops by deploying marketing analytics.  It is an intense process, but no better practical application could prepare them for the real digital marketing world. 
Emily chose to brand her practicum, Kids in Kenya.  This topic was based on her recent trip to Kenya where she worked with a service group called Streets of Hope.  In her first blog, Emily discusses her life-changing experience with the organization: "The biggest impact that I got from this experience was meeting one of the boys from Streets of Hope, Fenius. I met him the first day we went to Mauriki and he is the strongest and most loving little boy I have ever met. We would stand there for over an hour and just throw a football back and forth as we asked each other questions- I loved every minute of that. We would make handshakes and do them with each other over and over again. After hanging out for 2 days and when it was time to say goodbye, Fenius gave me a book titled, 'Come Back Hercules' and as he handed it to me he asked me to come back one day to see him. It was such an emotional departure, one that I will never forget. Fenius left such an impact on me, I wanted to somehow be a part of his life. After a lot of thought, my family and I decided that we wanted to become his sponsor. The duties of a sponsor include a monthly payment that covers the cost of providing a safe, loving home to Fenius, nutritious food, medical care, clothing and schooling. Before arriving to Kenya, I knew about the sponsoring opportunity because our group leader has been a sponsor for many years now, but I never imagined that I would become one myself at the end of this trip. I am so thankful that I will be able to follow Fenius as he grows up through Streets of Hope and becomes a respected young man."
In her final report, Emily states that when she signed up for this class, she had no idea it entailed creating and maintaining her own website. At first, she was nervous and not too excited about it but once the campaign began, she really enjoyed sharing her passion for helping people and highlighting that opportunity through social media.  Although the process was difficult, she felt that her campaign made a positive impact on her followers. Emily's purpose was to inform her target market about her trip and to positively influence their thoughts about mission trips, especially the one she is involved with, Streets of Hope. She concludes, "The most fulfilling feeling was when someone reached out to me to find out more about Streets of Hope- that was the moment this whole campaign was worth it for me."  We love to hear how our students realize the value of our courseware and its real, live practicum. 
If you are a college professor curious about The Social Media Magnet, check our professor overview with highlights of our features and benefits.  If you would be interested in considering The Social Media Magnet for your university, we have a professor preview function that would allow you to see and work with some of the content.  Or if you just have some general questions, feel free to contact us.  We would love to assist you however possible.
Click here to read more of Emily's story, Kids in Kenya, and to learn how to work with Streets of Hope.