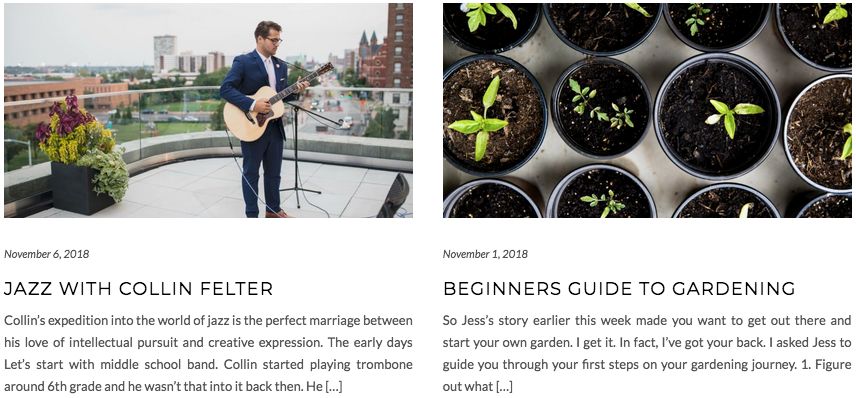 When Brendan Marz enrolled in Social Media Marketing, he wasn't quite sure what he was getting himself into for the semester.  This was one of the only classes that fit his heavily laden Music Business schedule.  He figured that he would come into class and listen to a professor lecture on successful social media campaigns.  It wasn't until the first week of class that he realized he would be responsible for a semester long project that included creating a brand, building a website, planning an editorial calendar, making numerous social posts, running an email campaign, and monitoring all of the analytics for each component.
As he selected a topic, he desired to highlight a new, specific subculture each week.  Like in the featured pictures, one week he would highlight Jazz, while the next he would feature gardening.  He wanted to talk about people's passions; therefore, he would name his blog PassionFruit Stories.  It wasn't until he got into the campaign that he realized this would set him up for a difficult campaign.  Each week, he would have to vie for an almost completely new audience, as last week his audience would be interested in coffee but not interested in fly-fishing.  This made retaining readers week-to-week challenging.  This also led to him struggling with his email campaign, as long term readers found it hard to find a common theme through his posts and emails.  And while his SWOT analysis points out that Brendan was a good writer and felt his blog's aesthetics really help him to acquire interested readers, the hardest part to overcome was SEO.  He jests that it was always hard to optimize his search engine results as it was "hard to beat the actual fruit in SEO."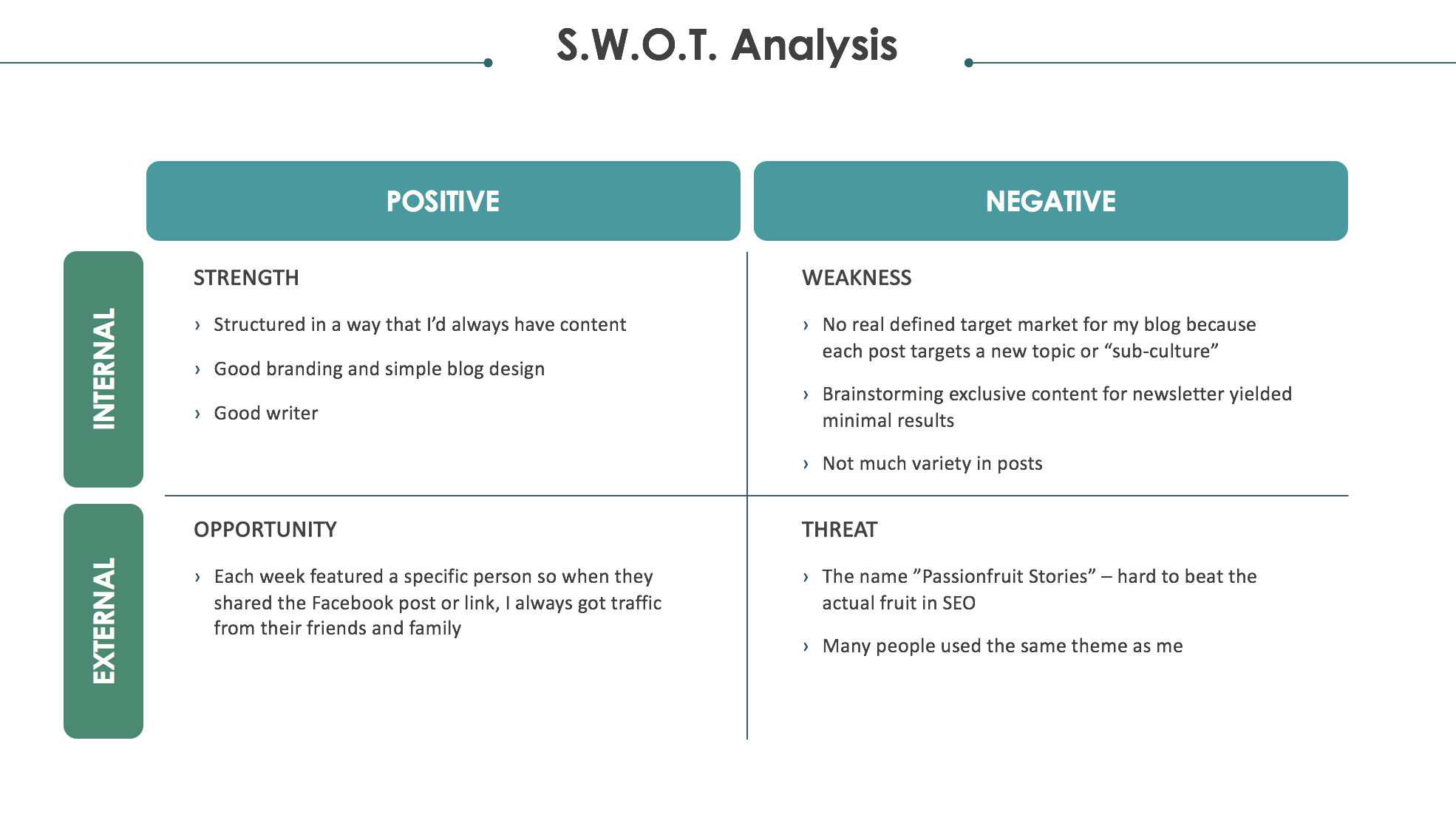 His words of wisdom to future classes is to think long and hard about your topic and how you will brand it.  Some of the most difficult challenges to overcome were decisions he made very early in class.  Maybe the two most important assignments are the first two, your topical brainstorm and brand strategy assignments.  They will determine the strategic direction of the entire class.  Needless to say, even with his difficulties, Brendan scored one of the highest grades in the class due to the work he put in on his brand awareness and acquisition.  He consistently acquired new readers each week, relying on friends and family of his interviewees to help push him over the top.  Well done Brendan, way to work those social networks!
If you are Marketing or Communications professor curious about The Social Media Magnet, check our professor overview with highlights of our features and benefits.  If you would be interested in considering The Social Media Magnet for your university, we have a professor preview function that would allow you to work with some of the content.  Or if you just have some general questions, feel free to contact us.  We would love to assist you however possible.